Maharaja Surajmal Institute of Technology is one of the most sought-after colleges in Delhi. It is situated in Janakpuri and was established in the year 1999. It is recognized by the All India Council for Techincal Education (AICTE).
Those seeking admission to this college often turn to Google for more information about the institute since that provides us with the direct opinions and experiences of alumni of those colleges. Now, for those who are interested in taking admission to the Maharaja Surajmal Institute of Technology, we have got you covered with some MSIT FAQs.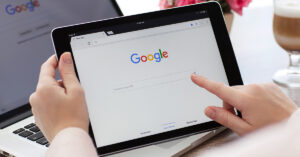 Here are some of the most googled questions about the college:
Is MSIT a Government College?
Maharaja Surajmal Institute of Technology is a self-financing, i.e. private educational institution. It is a private engineering college located in Janakpuri, New Delhi and is affiliated to GGSIPU.

What are the Courses Offered at MSIT?
The institute offers B.Tech in Computer Science & Engineering, Information Technology, Electronics & Communication Engineering and Electrical & Electronics Engineering.

How is Maharaja Surajmal Institute of Technology?
MSIT has been ranked in the band of 251-300 by NIRF (MHRD) among the best engineering institutions of India. It is one of the most preferred colleges among those who want to take admission in GGSIPU. It has a good infrastructure, faculty is qualified to impart good education and the placements have become significantly good over the years, according to the reviews given by its alumni on various online platforms.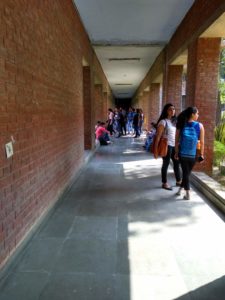 How To Get Admission in B.tech in MSIT?
Admission in the B.Tech programme of MSIT is done on the basis of counselling conducted at the university level. The requirements for admissions are candidates who have passed 10+2 from CBSE with Science (Physics, Chemistry, and Mathematics) or equivalent with a minimum aggregate of 50% marks provided that the candidate has passed in each subject separately.
Which is better MAIT or MSIT?
According to the various reviews from alumni on Siksha.com, 60% of students from MSIT gets easily placed in both national and international companies. MAIT too is rising up the ranks and thereby both the institutes provide an opportunity to hone skills. Students with good coding/technical knowledge usually get placed very easily in both colleges.
Is MSIT good for B.tech?

MSIT FAQs
MSIT ranks fairly among the top Engineering colleges of India, such as MSIT ranks fairly among the top Engineering colleges of India, such as between 251-300 in NIRF Engineering Rankings in 2020 as well as 55th rank in Outlook India's Top Pvt. Engineering Colleges (2020). One of its students has said about placements in 2020 that, "Top product-based companies like Amazon, Google, Microsoft, Adobe come and give excellent packages. Service-based companies like Infosys and Accenture come and offer an average package of 4 LPA.
The highest package last year was 40 LPA offered by Adobe. Amazon offered 27 LPA. Google and Microsoft offered 15-20 LPA. Many students get a good internship in their third year, this time around 3-4 students got an internship in Amazon."
What is the fee structure for B.Tech in MSIT?
The fee structure for the first year including Tuition Fee, Student Activity Fee, University share and Group Insurance is INR 1,30,300/-. The total fees for the entire course for four years is INR 4.69 Lakh.
Were these MSIT FAQs helpful for you? Let us know in the comments below.
Follow us on Instagram & Twitter for more updates!