MSIT or Maharaja Surajmal Institute of Technology is one of the top colleges in GGSIPU for B.Tech since it provides an excellent college environment in terms of both academics and interactive societies.
MSIT is a private engineering college located in Janakpuri and is accredited with an 'A' grade by the NAAC.
Here we have a list of the societies present in the institute which every MSITian must take part in:
• UNITY STREETS
This is the official society for street dance for the students of MSI-MSIT. Unity streets are very active in terms of both practices and taking part in competitions. The society represents the college at Anugoonj (official annual fest of GGSIPU) every year and even won the title in 2017 and 2020.
• OCTAVE MSIT
Octave is the indo-western music society of Maharaja Surajmal Institute of Technology (MSIT). This particular society is highly active on social media, with its presence on WhatsApp, YouTube, discord, Instagram, and Facebook. The students keep the spirit alive by practicing daily for one event or the other.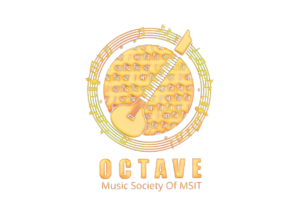 • IEEE MSIT
This society functions at a much greater level. In other words, IEEE is the world's largest technical professional organization dedicated to advancing technology for the benefit of humanity. IEEE MSIT conducts interactive tech and non-tech events for its students and invites professional speakers regularly for its webinars.
• PRAKRITI
Prakriti is the official environmental and humanitarian society and NSS cell of Maharaja Surajmal Institute of Technology. The society aims to bring about awareness amongst the students through its interactive and informative events.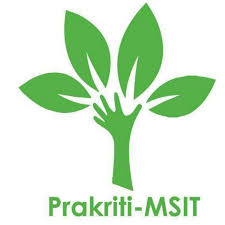 • TECHSOC MSIT
As the name suggests, this is the official technical society of MSIT. For those who have a knack for gaining technical knowledge, this society is the best suited. This society keeps its students updated with the latest technologies and related competitions.
• ASTITVA MUTANTS
Love to dance but can't decide which form you like the most? Don't worry, Astitva is the kind of dance society you need. From classical to western, folk to Bollywood, every dance form is welcomed and entertained equally in this society.
• AARAMBH MSIT
Aarambh is the official dramatics society of MSIT. This society grooms and welcome all the students interested in acting, writing, instruments, etc. If you wish to remove your stage fear and want to be in the spotlight, this society will provide you with the perfect platform and learning.
• CEREBRATE
Have a lot of knowledge about various current affairs/political issues but don't know how to use it? Cerebrate seems to be perfect for you. This is the official debating society for the students of MSIT who have an enthusiasm for disputation.
• ECELL MSIT
ECELL is the Entrepreneurship cell of MSIT. With its motto – "You become what you believe", the society provides its students with updated and expert guidance on career and business. This society conducts interactive events and webinars in the presence of leading professionals.
Follow Us On Instagram For More!