Maharaja Surajmal Institute of Technology also known as MSIT is a private engineering college located in Janakpuri, Delhi. The college is affiliated to Guru Gobind Singh Indraprastha University. Maharaja Surajmal Institute is a self-financing private institute. The governing body of the institutes (MSI, MSIP, and MSIT) is the Surajmal Memorial Educational Society. The institute has over a short span of time acquired and developed impressive infrastructure, expertise, and resources for imparting high-quality engineering education. The institute runs in two shifts – First/Morning shift and Second/Evening shift.
Major courses offered| MSIT
The following courses are available at MSIT-
1. B. Tech. (Computer Science & Engineering)
2. B. Tech. (Information Technology)
3. B. Tech. (Electronics & Communication Engineering)
4. B. Tech. (Electrical & Electronics Engineering)
Societies| MSIT
IEEE
IEEE is the world's largest professional association dedicated to advancing technological innovation and excellence for the benefit of humanity. IEEE MSIT is a Student Branch of IEEE, established in the year 2009 to edify technical skills in a dexterous manner among the students of MSIT.
To promote specialized education and awareness amongst the students, IEEE MSIT has 3 Chapters under it-
1. The Computer Society (CS)
Computer Society is the premier source for information and collaboration in computer science and its vision is advancing in theory, practice, and application. It has
2. The Power and Energy Society (PES)
Power and Energy Society is one of the oldest societies mainly focused to become a leading provider of scientific and engineering information on electrical power and energy. It organizes various seminars and workshops which give students a chance to work on their ideas and explore.
3. The Robotics and Automation Society (RAS)
Robotics and Automation Society aims to facilitate the exchange of scientific knowledge in the Robotics field. It has organized workshops and seminars on Antenna Fabrication, Quiz on Electromagnetism, BOT making workshops, webinar on robotics and automation, and Arduino workshops.
4. An Affinity group, Women in Engineering (WiE)
Women in Engineering is an affinity group dedicated to promoting women engineers. As part of STAR (Students, Teachers, and Research), IEEE MSIT WiE has organized interactive sessions in schools to impart knowledge about engineering to inspire young children, especially girls, to join it. It has also organized a Breast Cancer Awareness session and Self Defence workshops.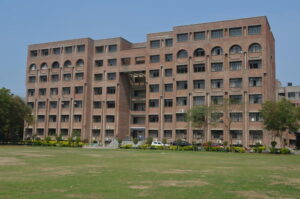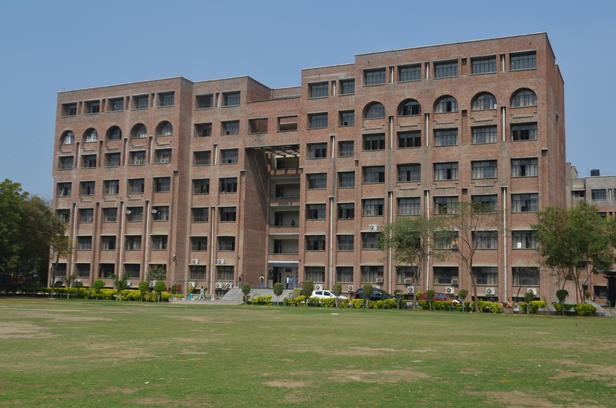 Facilities| MSIT
1. Library
All students, faculty members, and employees of the Institute are entitled to make use of the Library facilities. The Library has a well-stocked fully computerized library with the latest editions of books by eminent authors & is having a huge collection of books on education, management, computer science, engineering, pharmacy, science, and humanities to cater to the needs and requirements of the faculty as well as students. The library has also a Research Wing for scholars where scholars are getting special reference material and rare collections of manuscripts for their research work on the community.
2. Hostel
The Maharaja Mahendra Pratap Hostel provides accommodation to around 200 boys and 100 girls in a spacious and elegant four-storeyed building with all connected facilities. Hygienic and nutritious food is provided at a reasonable cost.
3. Canteen
The canteen of MSIT is well organized having a seating capacity of 60-70 persons simultaneously with clean surroundings. The eatables of good quality are available at a reasonable cost.
4. Sports Facilities
Institute has a well-maintained playground for various games such as football, volleyball, cricket, badminton, etc. Facilities for indoor games such as carrom, table tennis, chess, and chinese checkers are also available. These extracurricular activities help in building up personality and confidence in the students. Bank: The institute has an on-campus banking facility.
5. Laboratories
Institute has multiple laboratories that are accessible to the students studying in various departments. There are laboratories of Computer Science & Engineering Laboratories, Department of Electronics and Communication Engineering, Information Technology Laboratories, Electrical and Electronics Engineering, and Applied Sciences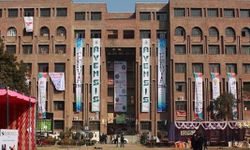 Placements| MSIT
The placement department has given wonderful opportunities to our students in various companies of repute with handsome packages. There is a concerted focus to ensure that students work towards academic excellence to get the best results, keeping in mind the industry's bottom line of 60% & above in their respective professional streams. For this purpose, faculty is directed to keep a constant vigil on the performance of students & make all required efforts to ensure the same. They also undertake minor industry-related projects in the pre-final semester and a major project in the final semester. Special sessions to hone up technical skills & much-needed communication skills are conducted on a regular basis.
Follow us on Instagram and Twitter for more updates!