Delhi's Chief Minister Arvind Kejriwal held a cabinet meeting on Saturday and gave the green flag to the constitution of the capital's own school board.
"In today's cabinet meet, we have given approval to the constitution of a Delhi Board of School Education," Kejriwal said.
CM said that these new arrangements will surely bring some revolutionary changes to the current system of education in Delhi.
There are roughly 1000 government schools and 1700 private schools located in the national capital. Most of the schools are currently affiliated with the Central Board of Secondary Education (CBSE).
But now, with Delhi having its own new Board of Education, the control will be shifted.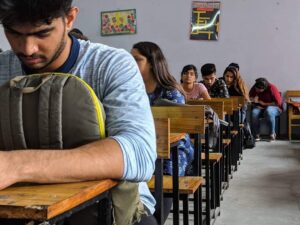 Initially, 21-22 government schools will be affiliated with the Delhi Board of School Education (DBSE).
Eventually in the next 4-5 years, all the schools will be brought under it, Kejriwal said in a press conference.
All About Delhi's New Board
CM said that "Schools will be selected after discussion with principals, teachers, and parents. We hope that all schools will voluntarily get affiliated to this Board within 4-5 years."
According to the CM, Delhi's Board will concentrate on imparting knowledge to its students in a way that encourages them to serve the country and society in a selfless manner.
In other words, it will aim at preparing students who are self-dependent and "fiercely patriotic".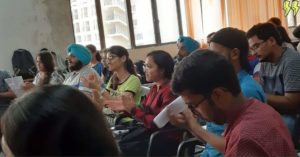 The new Board of Education will have a governing body which will be chaired by the Education Minister.
Apart from that, there will also be an executive body for keeping a check on the day-to-day functioning of the Board and will be headed by a CEO.
Both of these governing bodies will comprise top experts from the industry and education sector, principals of government and private schools, and bureaucrats.
The Board will bring in international practices and the latest techniques in school education. It will provide educational facilities as per the aptitude of the students, CM added.
Follow Us On Instagram For More!