As soon as any student steps into the college world, one thing he/she always dreams of is to get a good campus placement. Most of us wish for that one dream company we want to get in and work for.
It is a misconception that good grades alone will get you your dream job. But just being academically sound does not suffice, your attitude and personality must also speak for themselves.
Campus placements are one of the most stressful phases in college life. Preparing well for placements is important as it decides your career and prospects.
When it comes to placements in IPU, there is no specific set of rules to follow. Campus placements in IPU occur very well every year with a large number of companies coming to recruit many students.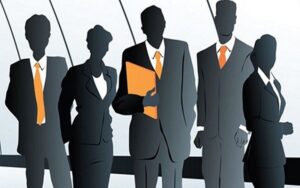 Though there is no such rule book for proper guidance, here are a few things to consider while preparing for Campus Placement for IPU or in general:
Know Well About the Company's Aims and Objectives
Try to have a little knowledge about the basics of the operations of the company and how it was formed. Also, update yourself with the latest news regarding the company. This will help you in setting up a good impression and you will get a higher edge over other candidates.
Aptitude Check
For any kind of placement, the primary round remains the same, i.e., the aptitude test. The tests however may vary from communication to logical reasoning, or from domain knowledge to quantitative ability. Communication and grammar skills need to be brushed up before sitting for an interview.
Have mock Group Discussions with Friends
Group discussions have also made their place in the current culture of placement processes. These are conducted mostly in order to check the confidence, spontaneity, public speaking skills, etc. of the candidate. Keep yourself updated with the current affairs and conduct mock group discussions with your friends to improve your skills.
Panel Interview Tips
A panel interview happens with 3-5 people, who interview you in order to understand your capabilities. Most candidates get nervous on seeing more than one person sitting to question them. The best way is to remain calm and focus on the main part of the questions being asked. It is very important to stay confident and keep your speech clear.
HR Interview
If you have made it to the HR interview, you are just one step away from getting placed. While it is considered to be the simplest yet trickiest round, it mostly talks about your ambitions and expectations from your dream company. The way you present yourself in front of the HR manager holds a lot of value, so dress up professionally and be aware of your body language.
Follow Us On Instagram For More!