With a spectrum of GGSIPU colleges all over Delhi, each has its own identity and is one of a kind. GGSIPU Main campus being their umbrella, every affiliated college is famous for something unique. Whether it's the societies, student crowd, fests or simply the location, each factor defines the college and makes it stand out from the rest.
While most freshers identify the college with academics and faculty, its actually the hangout spots that truly define the college for the existing students and makes it exciting.
DELHI METROPOLITAN EDUCATION
Inspired by most DU colleges, DME is surely famous for its red walls and every fresher's photoshoot in front of it. Moreover, it's a boon for the foodies as the famous sandwich king which has a wide variety of mouth-watering sandwiches is one of the dearests hang out spots for the students. For Maggi lovers, the college also has Gopal bhaiya's Maggi stall in close vicinity.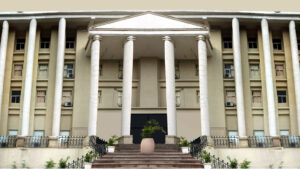 GITARATTAN INTERNATIONAL BUSINESS SCHOOL
This might be a business school, but it's sure famous for its Table Tennis, bowling and many more sporty activities nearby. This college's infrastructure also makes it famous for its parking being the coolest spot for the students to chill during the breaks. For all the garlic bread lovers, the college also has Uncle's café nearby to serve tasty dishes.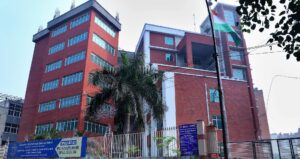 MANAGEMENT EDUCATION and RESEARCH INSTITUTE
The top highlight of the college is surely its amphitheatre. Being the student's favourite, you will find musicians jamming or students chilling here. Another highlight of the college is its closeness to the pacific mall for all those who love to dine in or shop. Being in Tilak Nagar, there are a lot of options when it comes to street food lovers for all our gol-gappe and soya chaap fans!
JEMTEC- JIMS ENGINEERING MANAGEMENT TECHNICAL CAMPUS
For all the movie lovers, you are going to love Ansal's movie theatre which is the students favourite to hang out. To freshen yourself up from the pressure of classes, Ravi's bhaiya's tea stall is a top hit. You will not have to worry about your birthday celebrations s trees n treats is an all-time favourite party spot for all JEMTEC students.

BHARTI VIDYAPEETH COLLEGE OF ENGINEERING
Being an apex in engineering courses, BVCOE is reputed to be one of the strictest GGSIPU colleges, and rightly so. Its training and placement dept. strives to make students trained in a new area on chosen co-curricular and makes them ready for the corporate world. The institute also conducts in house summer training.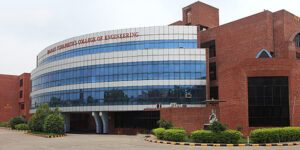 Follow us on Instagram for more!