Considering applying for foreign studies but don't know how to begin? Nothing to worry about. Have a look at these top 10 things before applying and you are all set to fly abroad.
The market of foreign education has gone up by leaps and bounds over the last few years. Every university across the globe tries to give its best impression online to attract a large number of international students.
So how do we figure out which one is the best for us?
Once you have discovered which course you want to study and your country preference, then begin your research considering these important factors:
• Accreditation of the Institution
Accreditation means if the university is officially recognized or not. Most universities that recruit students from around the globe have accreditations, but it is important to look for the names of accreditation.
• Reputation
You would definitely want a good reaction from your friends and relatives as you tell them the name of your foreign university, right? Thus, it is necessary to look for a well-reputed institute which consists of your choice of course.
• Ranking
Foreign universities are ranked on the basis of many grounds. It is best if you are able to get admission to the Top 100 colleges within that country. You can visit QS World University Rankings for checking the rankings in the US, UK, etc.
• Job Opportunities
Let's face it, we all dream of an outstanding package with a flexible job as soon as we enter our college. So, it is important to check for the previous year's placement records of your university before enrolling. This factor plays a major role in deciding on a college.
• Safety
The major concern of Indian families while sending their children abroad for foreign studies is their safety. Always research well about the environment at the university and its surrounding areas. Check for the safety measures taken by the University in providing a shielded environment.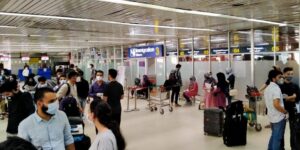 • Scholarship facilities
Nowadays, many foreign universities provide good funding to their international students. Keep yourself updated with all the scholarships available for Indian students.
• Location of the University
This is another important factor to look at closely. You just wouldn't want to sit in your dorm, study at your college and come back. For the purpose of exploring, you should ensure that the university has good connectivity in terms of train and bus facilities
• Life at Campus
Apart from studies, the college you are choosing should also have good co-curricular activities. An ideal university is one that will help in your overall personality development with its wide number of clubs, sports, and other fun activities.
• Climate Conditions
Prefer a college in a city/state which has moderate weather conditions – not so cold during winters and not so warm during summers. This will help you in exploring new areas and enhancing your studies.
• Entertainment
Student life is not just about studies. And when it comes to studying abroad, every student must try different things, from hanging out with friends to attending parties in the city. Therefore, it's important that there is good city life in and around the campus so that the students find an escape in between from their ordinary lives.
Follow Us On Instagram For More!