Bharati Vidyapeeth's College of Engineering, New Delhi, or BVCOE is one of the top-rated colleges in IPU for B.Tech, because of its engaging academic environment and lots of societies to help students explore a world outside the books.
BVCOE is located in Paschim Vihar, just outside Paschim Vihar East Metro Station. The college has been accredited 'A' grade by NAAC.
Every year, the students bring many laurels to the college because of their outstanding skills in dance, drama, singing, coding, presentation, etc. A major contributor to this is the college societies of BVCOE, which function pretty actively throughout the year.
Let's acquire some knowledge about this college and delve into the societies of BVCOE, one by one:
• ENACTUS BVCOE
Enactus is the non-tech and non-profit society of BVCOE. Its motto is to promote social entrepreneurship, i.e., targeting the undiscovered sections of society and making them independent by introducing them to the right platform and resources. This is one of the most active societies of the college.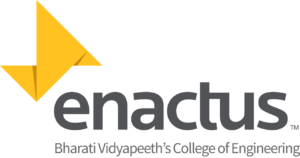 • ZAAHIR BVCOE
This is the official society of BVCOE for dramatics. If you have the wish to show off your acting/singing/mimicry skills, this society is the best for you. From intense street plays to fun practice sessions, Zaahir will groom you in ways you wouldn't have expected.
• A.U.R.A (A Union of Raw Artists)
Can't control your feet when the beat drops? Well, AURA is the answer. This is the western dance society of BVCOE, with a union of diverse self-trained dancers. The society mainly practices and teaches street style, and keeps on participating in regular street battles.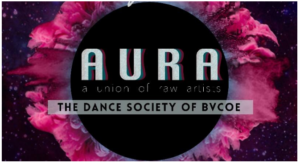 • AAGAAZ BVCOE
Aagaaz is the official society for singing. The team consists of a group of talented singers and musicians (drummers, guitarists, etc.). Regular practice sessions and active participation in certain music events are observed in this society.
• BVP EDC
If the stock market or business-related things amaze you, then EDC is the perfect society for you. EDC or the Entrepreneurship Development Cell is one of the few business societies of BVCOE. It focuses on spreading knowledge about business, investment, etc. among its budding entrepreneurs.
• BVP CSI
CSI or the Computer Society of India is the first and largest body of computer professionals. This is the only tech-o-cultural society of BVCOE and introduces college students to competitive programming. Regular workshops/activities are conducted to keep the college students updated with the latest technologies.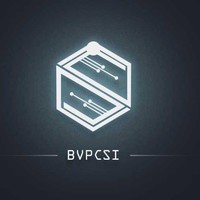 • BVP ISTE
ISTE stands for the Indian Society for Technical Education. This society guarantees to promote technical knowledge with lots of fun. Apart from organizing hackathons/Ideathons, the society is also very active in organizing fun gaming, binge quiz events.
• BVP Inc
This is the alpha business society of BVCOE. Inc organizes regular business competitions, technical workshops, and engaging events. The team believes in quality rather than quantity and thus consists of nearly 15-20 active members.
• BVP IEEE
IEEE or the Institute of Electrical and Electronics Engineers consists of a team of people passionate about technology. IEEE is the world's largest technical professional organization dedicated to advancing technology for the benefit of humanity.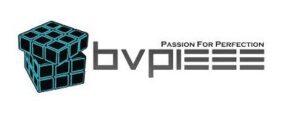 • BVCOE ACM
ACM or the Association for Computer Machinery promotes advancing computing as a science and profession. The society serves its members and the computing profession with leading-edge publications, workshops, resources, etc.
Follow Us On Instagram For More!