Bharati Vidyapeeth's College of Engineering also known as BVCOE is a private engineering college in Paschim Vihar, New Delhi. It is affiliated to the Guru Gobind Singh Indraprastha University. The aim of the Institute is to develop a unique academic culture that instills amongst students responsibility and accountability in partnership with parents, businesses, and the education community. The guiding philosophy remains "Social Transformation through Dynamic Education achieved through sound academic and social grounding of students.
Major Courses Offered| BVCOE
Tech Computer Science and Engineering
Tech Information Technology
Tech Electronics and Communication Engineering
Tech Computer Science and Engineering
Tech Electrical and Electronics Engineering
Tech Information Technology
Tech Instrumentation and Control Engineering
Societies| BVCOE
1. BVP IEEE SOCIETY
IEEE is the world's largest professional association dedicated to advancing technological innovation and excellence for the benefit of humanity. IEEE and its members inspire a global community through IEEE's highly cited publications, conferences, technology standards, and professional and educational activities.
2. ISTE Student Chapter
BVP ISTE is the student chapter of the Indian Society for Technical Education which was established in Bharati Vidyapeeth's College of Engineering in 2011 to promote technical education in a more hands-on approach. BVP ISTE has constantly strived to achieve its goal of focusing more on practical knowledge.
3. COMPUTER SOCIETY OF INDIA
BVP-CSI student chapter was established in July 2014 with the strength of 89 students which rose to 166 today. The main aim of this chapter is to encourage budding engineers towards further excellence by enhancing their technical knowledge and strengthening managerial skills into them. As of now, BVPCSI is going strong with 150+ student members and execomm team of over 45 students.
4. BVCOE ACM Student Chapter
ACM provides the computing field's premier Digital Library and serves its members and the computing profession with leading-edge publications, conferences, and career resources.It is a not-for-profit professional membership group. Its membership is more than 100,000 as of 2011.
5. Enactus
The student chapter of Enactus (previously known as Students In Free Enterprise) and works to change the lives of the less fortunate and bring a change in society through entrepreneurial actions. We are proud to be the first ones to introduce Enactus culture at IP University and to transform students into young entrepreneurs.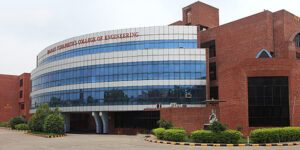 Placements| BVCOE
The Training & Placement Dept strives to make students trained on new areas on chosen co-curricular and extra-curricular matters as the institute conducts In-house Summer Training. The prominent organizations like Airtel, Aricent, GLOBAL LOGIC, Mahindra, Indian Navy, Hughes Systique, HSBC, Nagarro, SAPIENT, SAMSUNG, Windmoller & Holscher etc. The institute also organizes camp for students to promote self-employment program of the government.
Follow us on Instagram and Twitter for more updates!