Remember the feeling when the weekend arrives or there is a cluster of holidays coming up? When there is simply that itch to bunk college or work and take off with friends to obscure places. No worries if you just have a few thousand in your pocket for there is a long list of pocket friendly trips in India. We have brought to you the top 5 places that would give you a lot of memories and also not be too hard on your pocket. So here we go.
From North to South. Our Country boasts of many places that will give you some extravagant experiences without burning a hole in your pocket.
1. GOKARNA- KARNATAKA'S REPLY TO GOA
Trying to find some peace and calm in one of the  low budget places to visit in India? Then, the Om Beach in Gokarna near Mangalore is one of the perfect 3 days trip places. You could try hiring some boats with the local fishermen to take you around the beaches in Gokarna. And if you start getting restless, there are a bunch of water activities you could go for. And what's more? The Gokarna beaches still fall under one of the more pocket friendly in India!
Average Cost
Stay: INR 1300 per night
Food: INR 200 per meal
2. RISHIKESH- GO RAFT IT OUT!!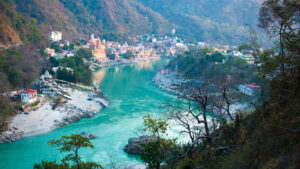 Dying to go for a cheap solo trip in India? Look no further than Rishikesh. The thrilling white-water-rafting, the consuming beach camps, and the exhilarating treks reignite the adventurer in you. A trip to Rishikesh tops the charts among the adventurous budget travel in India. You could also visit the breathtaking Valley of Flowers from here. Mind you, it's a completely vegetarian and alcohol devoid destination, but totally worth it!
Average Cost
Stay: INR 150- INR 750 per night
Food: INR 300 per meal
3. SIKKIM- AN AGELESS BEAUTY
Sikkim is one of the loveliest and cheapest holiday destinations in India. A great escape for those planning their pocket friendly trips in India in February, Sikkim stands out as the best place for families, friends, and couples all the same. Nothing compares to its picture perfect climate, scenic view of the Himalayas, picturesque treks, strong Tibetan Buddhist culture, and yummy local food. And all this comes well within in your fixed budget.
Average Cost
Stay: Decent accommodation begins from around INR 600 per night
Food: INR 100 per meal
4. HAMPI – AN ODE TO INDIAN CULTURE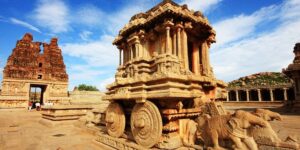 Hampi is a great choice in case you are planning for pocket friendly trips in India in February. This is one fantastic treat for ancient history lovers and one of the most value for money and budget travel destinations in India. Relive the Vijayanagar history just wandering around in Hampi or maybe perch on the omnipresent huge boulders to survey the land around you. You could even catch the vibrant Hampi Utsav if you happen to visit the place at the start of November.
Average Cost
Stay: INR 700 – INR 1300
Food: INR 100- INR 300 per meal
5. Kodaikanal – Princess Of Hill Stations
One of the most famous honeymoon destinations in India, Kodaikanal is also the cheapest and the loveliest. The beautiful hill town has a wonderful climate, gorgeous lakes and valleys, snow covered mountains and more. Tourists are attracted to this place as it offers an ideal getaway from the busy city life. You get a chance to connect with nature and stroll through the forests.
Average Cost
Stay: INR 500 – INR 700
Food: INR 150 to INR 200 per meal
For more updates, follow us on Instagram