Bharati Vidyapeeth's College of Engineering or BVCOE is located in Paschim Vihar, New Delhi, which is one of the most preferred hangout spots for foodies and travel freaks in and near West Delhi.
It is one of the best private colleges for engineering under GGSIPU and has been accredited 'A' grade by NAAC.
Because of the college's prime location and amazing connectivity with the metro (just at the exit of Paschim Vihar East Metro Station), there are a bunch of places to explore near BVCOE with your friends whenever you wish to!
Here we have the 5 Best Hangout Spots near BVCOE:
• Gourmet Hub Mall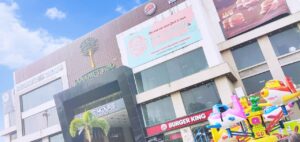 Located in Block BG2 and just 2kms away from the engineering block of the campus, this mall is the perfect place to visit and fill your tummy with delicious food when you make a sudden plan to bunk short lectures with your friends. With great ambiance, reasonable prices of food, and different options of eateries available, this mall is the nearest and the best for all the BVCOE students!
• Gole Market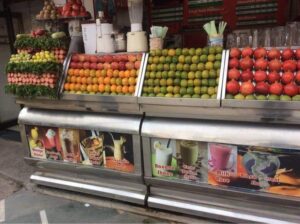 Gole/Gol Market is just a few footsteps away from both Paschim Vihar East Metro Station and BVCOE and is a hub of many small eating stalls and spots. Whether you want to have street-style momos (Rozy momos is the boss) or yummy juices and ice cream shakes (Sunny juice corner rules every BVPian's heart), this mini market is the most pocket-friendly and thirst-quenching place you will ever see!
• Jwala Heri Market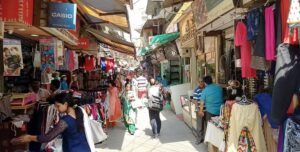 This place is undoubtedly the heart of Paschim Vihar! Want to buy cheap and stylish bags/phone covers for you or your friends? Or in a mood to try some of the amazing street-style Indian chaat/Chinese sizzlers? Well, this place has got you covered with almost everything you can imagine! The market is located in Jwalaheri village and is approximately 2kms away from the main campus, so you can easily commute by e-rickshaws or your own vehicle.
• Pacific Mall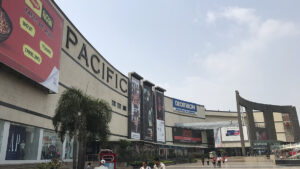 The next nearest mall after Gourmet Hub is the Pacific Mall, located in Tagore Garden. Not in a mood to attend boring lectures or classes just got canceled? Remain seated on your metro seat and move towards Kirti Nagar, change the line from green to blue and step down at Subhash Nagar metro station. There you are! This mall is the perfect hangout spot near BVCOE (5-6kms away) with great shopping discounts, a huge food court, and a fun gaming area.
• Punjabi Bagh Club Road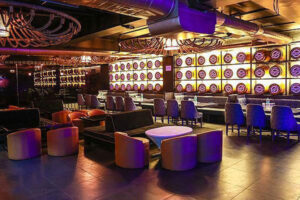 Want to plan a surprise birthday celebration for someone or friends asking for a sudden party on getting full marks in an exam? You will not find any spot better than this! With more than 30 lounges and cafes having amazing ambiance, great food, and compelling dance floors, Club Road has nothing to disappoint. The place is located just 3kms away from college and has good connectivity with both metro and road.
Follow Us On Instagram For More!