Happy World Theatre day to all the theatre enthusiasts out there! Celebrate world theatre day this year with the theatre and drama societies from all over GGSIPU, who share a common love for all things acting! These societies have proved their love for the craft by their many achievements and laurels. Not only that, they have woven a safe space for each of its members and has created an umbrella under which anyone with a zeal to perform and learn is welcome.
1. Aveksha- USS
Having rolled out its first production in 2013, Aveksha has always had its bag full of outstanding achievements. Their production has also bagged the first prize at IP University's own cultural fest, Anugoonj. The society has its first outstation trip to IIT Kharagpur, along with bagging the first position at IIT- Roorkee. This shows that they have gained recognition at prestigious institutes. Adding many more feather to their glorious hat, they have achieved accolades at various places, 3rd prize at Anugoonj 2016, first prize at Apeejay College, Second prize at Anugoonj 2020 and Best script at Udaan Utsav.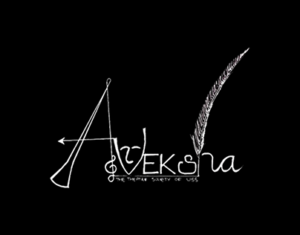 2. Zahaanat- FIMT
If you are a theatre enthusiast and you study at FIMT, you wouldn't have missed Zahanat. They have won the first position in the street play competition at Rajasthan university. Along with bagging 2 street play awards, they sure have aced this category of competitions! They have also gained recognition outside Delhi by performing at Chitkara University and Jaipur University.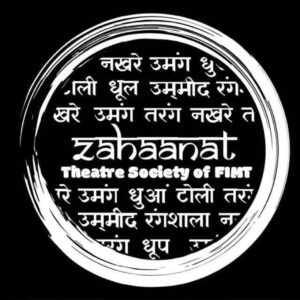 3. Zaahir-BVCOE
The dramatics society of BVCOE, Zaahir, is surely one of the most active dramatics societies. They have performed in some of the most prestigious colleges in and outside like the National School Of Drama, VENKY (DU), ARSD, NIT, Kurukshetra, IIIT-Delhi, NIFT. They have an amazing recipe for success as they secured the third position at Halla bol (organised by the department of journalism of Bharati college) and also got special mention in Anugoonj (annual fest of ipu).
4. Aarambh- MSIT
Aarambh is the official dramatics society of MSIT. This society grooms and welcomes everyone who has the slightest interest in acting and everything related to it. Achieving the 3rd position in MBS, school of planning and architecture, and Participating in Nukad Natak (Anugoonj), ENVA 2020, the society is definitely growing and making a space for themselves in the field of dramatics.
5. SIFAR- MSI-T
Sifar has performed street and stage plays at around 70+ and 15+ colleges respectively. Being one of the most successful society in the field of drama, they have bagged 30+ wins last year overall.
Their stage Stage production "Khandani Gawah" and "Park" grabbed 1st position at PULSE, the annual fest of AIIMS 2018 & 2019 respectively.
In the search for success, this society has worked day in and day out to strive for perfection. Their numerous achievements are proof of this. Some of these glorious victories include securing 3rd position at BITS OASIS'16, 3 guest performances at 8th Theatre Olympic by National School Of Drama, 3rd position and best actor (female) in street play competition at Sahitya Kala Parishad
winning best script and best actor (female) in stage play competition at Sahitya Kala Parishad.
3rd position at Mood Indigo, Asia's largest cultural fest by IIT Bombay and many more.
Their own street production "Last On List ( LOL )" bagged the 1st position at Madari'20, 3rd position at UDAAN Utsav and 1st position at CULT, a cultural fest organised by the World University of Design. All this justifies their fame and recognition in the drama world!

NOTE: We understand that we could not cover each and every dramatics or theatre society from each GGSIPU college, but this in no way means that we think they are not worth the mention! Each society has its own charm and glory, and we appreciate each and every one!