It's been almost a year now since the chapter of online classes began. Ever since then, the journey of education for every student has become less productive and rather more time-consuming.
The method of adopting and continuing education through online mode began around April 2020. Even after an entire year passed, there are fewer chances of Institutions being reopened.
During the first few classes, students were still somewhat motivated. They welcomed this new method with the hope to learn things from the comfort of their homes.
Many were in support of taking classes online as it prevented them from getting exposed to pandemic-related danger.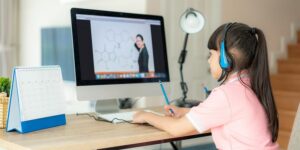 Also, the idea of sitting for classes without getting dressed up and just after waking up from the bed brought back the attendance level to full. (Even the backbenchers could be seen getting 'entry' into the online classes before time!)
Sad Reality of Online Classes: Laborious and Less Effective
After 2-3 consecutive months of joining and leaving online classes one after the other for different subjects, things became monotonous.
It became more of a mundane task that the students had to perform just to maintain their attendance.
Teachers also faced lots of difficulties in keeping the interest of students alive.
Many tried to understand the concepts through online teaching, but with the environment being all comfortable and laptops and tablets kept on the side of the bed, concentration didn't come easy.
Apart from that, it was nearly impossible to learn practical subjects through theoretical methods.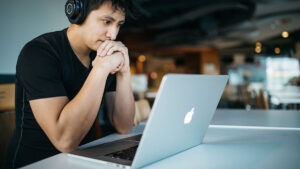 Students soon began to realize that this mode of teaching could do no good to them. It took more time to grasp things, and things became less and less productive day by day.
Attendance again dropped to the earlier level, sometimes even less than that.
Talking about the current scenario, not much has changed.
Students just join the class for the sake of it, some go back to sleep, and wake up again at the time of roll call. Some try to focus during the beginning of each semester, and then slowly switch to the non-attentive side of theirs.
Overall, it may be said that online classes have scored more points when it comes to taking time and effort rather than productivity and learning. Let's all hope for things to become normal again so that we students can attend classes with the hope to learn more and grow more.
Follow Us On Instagram For More!