After the relaxing time most of us had last year, 2021 is all about refocusing on our goals and get the productivity levels high again. We have learnt how to get everything done right from our screens. Be it working out, chilling with friends, taking classes or working, we have adapted well and surrendered ourselves to technology. It's time to squeeze out more benefits of our best friends- our mobile phones and take their help to be more productive this year! Here are some best productivity apps you can download today!
ANY.DO
Any.do has been one of the most famous productivity apps. From early morning reminders about your to-do list to prompts that help you commit to a task or do it later, this app has it all. The idea of being reminded of your to di list early on and being able to plan your day is a strategy that can really boost your productivity levels!
Available on- Android, iOS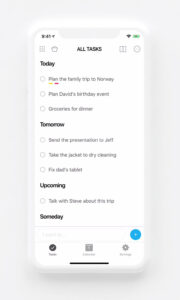 TODOIST
This productivity app is a favourite of many because of its user-friendly nature and its ease to make lists. This apps makes organising your life and making lists just a matter of a few clicks. One of the main features includes natural language processing which quickly assigns due dates to the task. For instance, you can type- 'Get groceries on Tuesday', and the app will automatically remind you to get groceries every Tuesday.
Available on- Android, iOS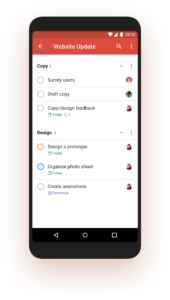 GOOGLE CALENDAR
This app might not be new to many, but a list of productivity apps without a calendar would be incomplete. While to-do lists tell you what to do, the calendar tells you when to do it. Google calendar tops the list of calendar apps. Its free, user-friendly, is well recognised and is workable for both individuals and groups.
Available on all platforms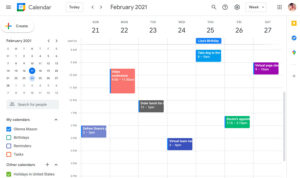 NOTION
Notion is one of the productivity apps that can do everything! From taking notes, track habits, organise tasks or manage a project, Notion has it all. One thing that makes Notion so powerful is its ability to create different templates for everything. Whether it's simple household checklists or massive project management with numerous steps, this app can handle just about anything. Moreover, team members that are added on notion can easily check the updates and see what happens behind the scenes.
Available on- Android, ios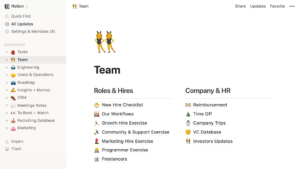 DRAFTS
Drafts is the app you need when it comes to note-making. Its efficiency, ease and numerous actions make it a favourite. New entries and notes are sent to the inbox to sort or tag them later. The app integrations and quick actions to turn unorganised notes into well-organised docs, tweets, emails or even social media notes are impeccable. The notes can even be tagged, archived or flagged for sorting and importance. The text editor is also highly customizable, allowing us to choose everything from spacing to margins to size.
Available on- iOS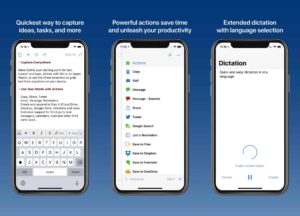 1PASSWORD
Forgetting passwords, especially with so many accounts these days, is not a new thing. With this app, you are able to manage passwords and save yourself from the mental energy of keeping a track of all the passwords in a secure way. Not only social media or email password this app can save credit cards, bank information, passports, license and much more, all with one master password. With end-to-end encryption, this app promises secrecy and security.
Available on- Android, iOS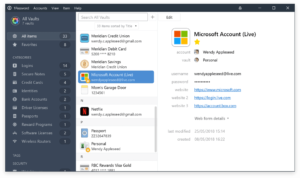 JUST PRESS RECORD
Typing takes time, and it isn't the most efficient thing. With this app, you can transcribe your speech to take notes, remember stuff or simply record how you are feeling that moment. The app supports numerous languages and spoken punctuation marks. Recording can be sorted and be organised according to date or time, and can even be customised. Users can easily record from a long press tap on the app icon, notification widget or even from their lock screens.
Available on Android, iOS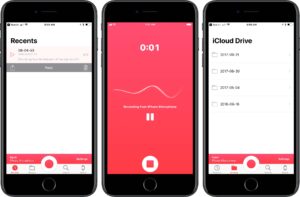 HEADSPACE
Relaxation and clearing your mind are important to be fully committed and productive towards your work. This app provides you with guided meditation techniques and helps your health with breathing exercises. It also keeps a timeline of your meditations, give you reminders to relax and even help you keep a journal.
Available on- Android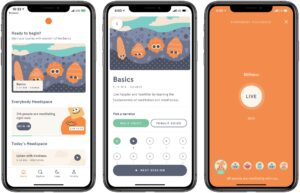 PERSONAL CAPITAL
Many of us are clueless about cash related activities, and often are stunned at month-end when our finances are all over the place. With this app, you can sync several bank accounts and even discover hidden fees to save more cash. The best part about this being able to view your money, income, expenses and bank details, all in one. You can even plan your future with its retirement plan feature.
Available on- Android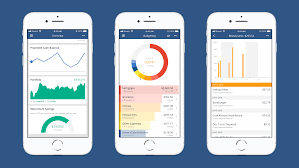 POCKET
If you wish to save your favourite websites all in one, the pocket is the app for you. Put your essential sites, favourite menus most visited pages and searches in this app and it will save them forever. It's a place to save your articles, videos, images etc and easily view them whenever you feel like it. This saves time in searching for bookmarks or saved items over many different platforms and brings them under one space.
Available on- Android, iOS