Amid the ongoing GGSIPU online proctored exams, many students have faced various issues while taking the tests. The University has initially provided the students with two mock tests to make sure that their desktops/laptops meet the all the requirements for the tests to run while also familiarizing the students with the interface of the test interface. However, even after all this, students are facing some serious problems with the examination software.
According to the various messages received by IPU Buzz, students have faced issues in logging in to take the test on time. One of the students reported that the paper did not appear at 9, which was the scheduled time for the exam to begin. The paper went online a few hours later around 1:30 PM but it kept showing the message 'Your time to complete this test has expired' for an hour.
The student further said in a message to IPU Buzz, "When I checked again in evening, it showed the last date & time to attempt the test was before 01 Feb 2021, 15:05 PM but the paper didn't appear (within the stipulated time). It was showing this ('Your time to complete this test has expired') only".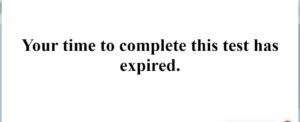 Several other students complained that their page became unresponsive mid-exam for at least 10 minutes or even longer for some. However, some extra time was reportedly given to the students who complained of the same to the Support Team.
"This happened with me too in today's exam. And a lot of students complained about the same. Extra time was given accordingly. But nothing could be done for around 10 minutes, the screen was just frozen", commented one of the students on the unresponsiveness of the exam page.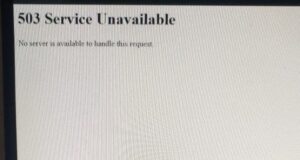 However, not everyone was happy with the response they got from the Support Team or the proctors who were monitoring the tests. While one student said that the proctor did not give any sort of reply to their complain when the page became unresponsive, another one reported to IPU Buzz saying, "When I tried to contact, they simply disconnected my call and later on blocked me." The said students had tried to contact the Support team after getting the message '503 Service Unavailable' on the screen.
In the midst of all this, the University has postponed exams of various courses. In another notice dated 01/02/2021, it has also extended the date of registration for exams upto 4th February, 2021 till 5:00 PM keeping in mind the various requests by students for extension of date for the registration process.
Follow us on Instagram & Twitter for more updates!