New Delhi Institute of Management or NDIM is a prestigious college affiliated with GGSIPU. It is one of the top-rated colleges in GGSIPU and is well known for its wide range of societies. Here are some of the top societies of NDIM GGSIPU
1.RUHAANIYAT: THE MUSIC SOCIETY
This music society is one of the most active societies in NDIM GGSIPU. They organized Tarana (inter-college music fest) in October 2018 and saw the participation of more than 100+ colleges.
Their achievements have always been extravagant as they achieved 2nd position in the prelims (at FIMT) of 'ANOOGUNJ 2020. They also got a special mention in western solo singing at AIIMS pulse 2019.
Adding more feathers to their glorious cap, they also secured 2nd position in western solo singing at Resurrection 2019, 2nd position in classical solo singing at Rendezvous'19 IIT Delhi, and 1st position in 'ASPIRE 2020'.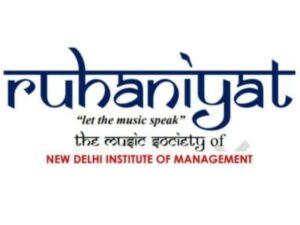 2. TABIIR- THE DRAMATICS SOCIETY
The dramatics society of NDIM GGSIPU has always been enthusiastic in conducting various events. The events are both offline pre-pandemic and now online.
They believe that as a team they can achieve greater heights. Their performances always focus on topics that are important to talk about and the message that must be amplified. Making a mark amongst all GGSIPU colleges, they even won in Anugoonj 2019.
Going at the state level, they also got a consolation prize at 'Chitkara University, Chandigarh' for their production 'Kashmiriyat-Ya Ek Vivaad'.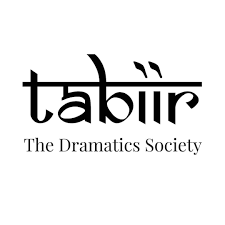 3. SANDARBH- THE LITERARY SOCIETY
This society has bloomed more and more in the lockdown as they have carved a space for themselves and their supporters online and on social media. With lots of creating and engaging content, they have won the hearts of their followers.
Their segment- Gyaan ki Paathshala, where they enlighten us with unknown facts has been the most liked by the students oF NDIM GGSIPU. They have also conducted many offline and online events like spin-a-yarn contests and seminars.
4. KALAKRITI – THE ARTS AND CRAFTS SOCIETY
As the name suggests, this society is for all the artists of NDIM GGSIPU. This society encourages new talent by posting their artworks on their social media and motivating them to create more. From sketches to paintings and mandalas, all forms of art are appreciated here.
They like to keep the art enthusiasts engaged as they keep coming up with interesting competitions ranging from poster making to DIY crafts contests.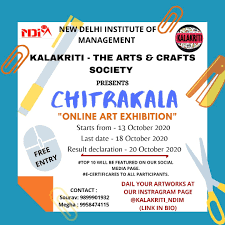 5. MERAKI- THE DANCE SOCIETY
This is the perfect society for all dance enthusiasts. The members of this society aim to entertain as they keep posting their dance performances online. 'Manthan', the annual fest of the college was adorned with their dance events which were some of the applauded by the students.
The members of the college also performed at Shaheed Sukhdev college, DU.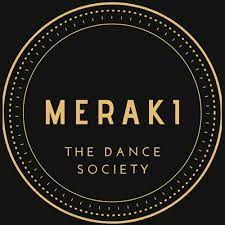 6. SPORTACUS – THE SPORTS SOCIETY
Not losing their sporting spirit during the lockdown, this society was successful in keeping the love for sports and games by conducting online competitions. They conducted online tambola, chess, and ludo competitions that were enjoyed by all! They are also famous for conducting inter-college sports meet pre-pandemic which included both indoor and outdoor games for students of NDIM GGSIPU
7. GLITTERATI- THE FASHION SOCIETY
Fashion is at its best in this society as the members leave no stone unturned to pour their creativity into fashion. In their first event at Rendezvous, IIT, they were successful in creating and styling a dress made completely out of paper.
They were also very active during the lockdown as they conducted online events on interesting themes like Indian heritage and Vogue.
8. IKHTIYAR- THE PHOTOGRAPHY SOCIETY
With their motto as 'EXPLORE, SHARE, INSPIRE', they truly cater to what they are promising. Not only limited to photography, but they also encourage new videographers to come forward and explore the art.
From food, travel, and creative photography, their social media page screams range when it comes to styles and methods of photography.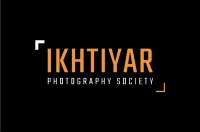 9. PROMINENT- MARKETING CLUB OF NDIM
In society's own words, they 'enhance practical ideas and promote creative thinking. They explore the techniques of many brands. They analyze the marketing trends and explain in their own easy and simple words!
10. CYBERNAUTS OF NDIM – IT CLUB OF NDIM
If technological advances intrigue you, this society is perfect for you. This society consists of members that are passionate about information technology and lo e to explore more in this area.