All India Council for Technical Education, AICTE has recently released its approval process handbook 2021-22. There has been some major changes in the admission process for Engineering. According to the new rule, it is not mandatory for students to have mathematics and physics as compulsory subjects in class 12 anymore to seek admissions to undergraduate engineering and technology colleges. From academic year 2021-22, students from diverse backgrounds will be eligible to take admission to four-year BE, B.Tech courses offered by AICTE-approved colleges, however, these students will have to undergo training.
Along with the usual PCM (physics, chemistry, mathematics) requirement, now students can have any of three subjects as enlisted by AICTE in order to seek admission to BE, B.Tech courses. The listed courses include – physics/ mathematics/ chemistry/ computer science/ electronics/ information technology/ biology/ informatics practices/ biotechnology/ technical vocational subject,/ agriculture/ engineering graphics/ business studies/ entrepreneurship.
However, Students should have obtained at least 45% marks (40% marks in case of candidates belonging to reserved category) in these subjects to be eligible for admission, as per the rules. This move opens up BE, B.Tech degree courses for students from medicine and commerce as well as vocational backgrounds as well. Moreover, students having passed three-year diploma courses can also apply for the degree course.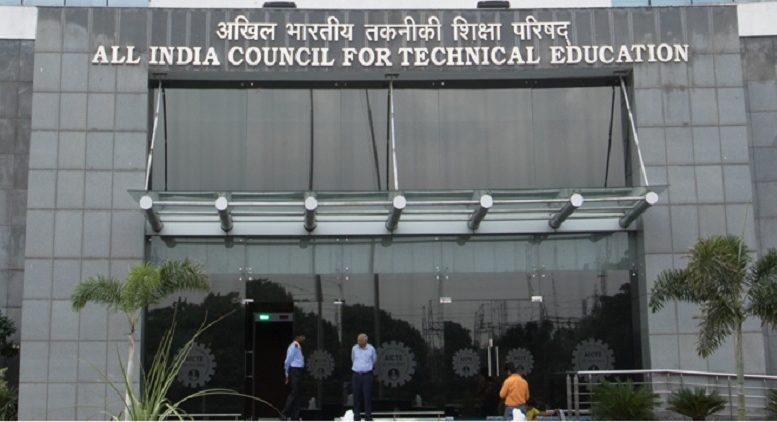 "The universities will offer suitable bridge courses such as mathematics, physics, engineering drawing for students coming from diverse backgrounds to achieve learning outcomes of the programme," AICTE said in its handbook. This will make sure that the students with Maths background do not have any edge over the others and the course is easily understood by everyone.
However, this new rule has been met with much criticism by scholars all over the country. They are concerned about the quality of Engineers that would be produced by making Mathematics and Physics not required for the course.
"Bridge course is a remedial course for those who are weak in Mathematics. It cannot replace higher secondary-level mathematics, which is a foundational course," said S Vaidhyasubramaniam, vice-chancellor of SASTRA university.
Rita John, head, department of theoretical physics, Madras University and also a domain expert for physics, said: "Without physics and mathematics, the fundamental understanding of science will be very poor. Without a strong foundation in science, our future engineers will not be able to do proper engineering and it will adversely affect innovation."
However, as reported by The Times Of India, AICTE chairman Anil D Sahasrabudhe has said that, "It is not the question of optional. The choice of three mandatory courses required as input to engineering education are expanded, and hence for different disciplines there could be different three mandatory courses."
AICTE has also barred engineering colleges, universities, and institutes from opening up colleges in traditional or non-relevant streams and existing institutions will be permitted to start new programmes or course(s) only in emerging or multi-disciplinary areas. Further, only institutes having more than 50 per cent overall enrollment in the academic year 2019-20 will be permitted to open new courses.
Follow us on Instagram & Twitter for more updates!