Our country recently recorded its highest unemployment rate in 45 years. College students now fear the impact of economic distress due to COVID-19 pandemic on their campus placements. Most business and engineering schools conduct their campus placements between December and April every year but for the class of 2020, it has been different. With disruptions in campus recruitments, many placed students are afraid to lose their offers while others are still struggling to find one.
Delay In Start-Date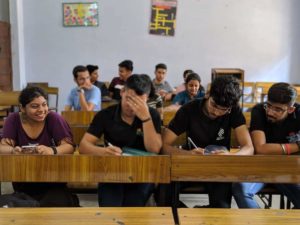 Students who got campus placements are left in a lurch as some companies have begun delaying offers. It is the uncertainty in the market that has led a section of the employer committee to defer the start- dates. The offers are being delayed as the dates are getting pushed forward to a few months to allow enough time for businesses to settle down. According to a tweet posted by a graduate of IIM Udaipur, a UAE company that offered a job through campus placements has delayed the joining indefinitely due to the rising concerns of COVID-19. This is an impeccably alarming situation for students who hope to earn and financially support their families during the pandemic.
Withdrawal Of Offer Letters
The impact of COVID-19 on college placements is also affecting students who have voluntarily received offer letters from various firms is more extensively seen in industries which are heavily dependent on travel, tourism and hospitality. These students are afraid of rejection. Airlines, hotels, logistics, tourism, retail, online portal companies and various smaller companies which are more in front- end client facing are reconsidering the offer letters and even withdrawing them.
Students graduating from top engineering and business schools in this batch have no job security either. A leading US-based consultancy rescinded its offer to 11 students across IIT-Delhi, IIT-Kanpur and IIT-Madras and six at IIM-Calcutta due to the coronavirus outbreak. Uber has revoked job offers extended to the management graduates at premier b-schools like Indian Institutes of Management (IIMs), Management Development Institute (MDI) and S.P.Jain Institute of Management and Research (SPJIMR). Oilfield services provider Petrofac has rescinded five placement offers and an Andheri-based banking and financial services firm has withdrawn one offer at IIT-Bombay. Companies like Microsoft sees nearly 46 per cent drop in the hiring activity in the ongoing year.
Companies Honouring The Job Offers
Certain large corporations in sectors like IT, IT services, professional services, consulting, etc. are ready to honour the job offers made to campus hires despite their weak revenue outlook. The general consensus of employers in this sector is that they are all going ahead with onboarding students who have received offers as part of the campus placements. These sectors are facing lesser short- term impacts of the pandemic as compared to those in Hospitality, Tourism and Travel industry. Technology giants such as TCS, Google, Wipro, Capgemini, Tech Mahindra, Accenture, PepsiCo, PayU are a few examples of such companies. Other than technology companies, FMCG majors like Godrej, Pepsi-Co, Biocon, Hindustan Unilever (HUL), consultancy firms Boston Consulting Group (BCG), Bain & Company, and McKinsey, and banks like ICICI Bank, Kotak Mahindra, Citi and Axis Bank are also honouring their job offers.
Companies like Flipkart have assured its employees that it will not slash salaries and honour all the job offers extended, including those for internships. Cognizant will bring on-board 20,000 freshers this fiscal depending on various factors, including the actual completion of the academic programme and the business impact of the ongoing lockdown. Virtual onboarding across the world is working well for some companies. More companies will now depend on technology as an alternate channel to continue with the same pace of productivity.
Will The Companies Be Able To Honour Their Commitments If The Pandemic Continues Longer Than Expected?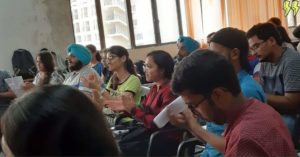 The impact of COVID-19 is not only on the college placements but the entire work of world. Companies in IT, IT services, media, pharmaceutical, retail and essential goods sectors are likely to stick to their commitments. However, even they might withdraw the offers if the lockdown extends more than the expected time span, as stated by Mr. RP Yadav.
In the light of rising concerns about the pandemic, a cut in the median salaries offered by the companies during the placements is expected. According to Mr. Yadav, there will be a minimum 10-15% cut in salary depending on the type of industry. Innumerable employees have lost their jobs and so many others are on the verge of losing it due to the economic distress. 
Will The Next Batch Also Face The Placement Crisis?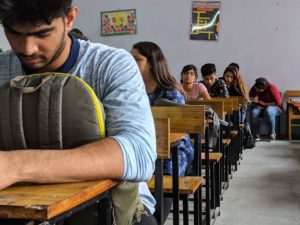 No, the batch of 2021 is expected to be offered larger placement opportunities. The companies are learning to survive and already prepping for the next year. As per the industry experts, agriculture, health, wide range of digital services and automotive industry are likely to grow in the upcoming years. The demand of engineers and MBA graduates is also likely to increase.
What Can Be Done? | College Placements 
It's interesting to note how Prof. Manikrao Salunkhe and Mr. Amitabh Jhingan suggested that a more interactive and regulatory framework between the Government and Universities can prove to be helpful for students. By incentivising company's business and promoting the hiring of young graduates, one can ensure more and more hiring of young skillful individuals. Government's increased engagement and participation in the education sector might facilitate a better framework for campus placements and hirings of college students.
Mr. Amitabh also mentioned how industry bodies like CII (Confederation of Indian Industry) can play a reasonably significant role in elevating the problem. These bodies can support universities by providing access for greater outreach considering the limited time and resources. They can even facilitate intermediaries to create frameworks around skill development for the college students. 
Follow Us On Instagram And Twitter For The Latest Updates!