The colleges are all set to open after the situation becomes better. However, a lot of things will change. Here are the 5 ways in which college won't remain the same anymore due to COVID-19.  
1. Social Distancing, EVERYWHERE!
Social distancing is here to stay for the longest, even after the COVID wildfire comes to an end. At the campus, following social distancing norms, wearing masks and gloves as well as frequent hand- washing or sanitisation will be made mandatory. Keeping the staggering death toll and speed with which coronavirus cases are multiplying, a day without social distancing is an invitation to the virus. Unfortunately, maintaining 3 feet distance from everyone around and avoiding any gatherings at the campus will upend our college life to an unimaginable extent. Laboratories and classrooms won't work the same way. Lecture halls and auditoriums are likely to remain silent. The hustle and bustle in college canteen won't be the same anymore. 
2. Virtual Ceremonies: Start To A New Era?
Now that virtual farewell is a thing, are we moving to an era of virtual ceremonies? Missing on the actual fun and having to spend the most special days in your college life at home is no less than a nightmare. Farewells, freshers and graduation ceremonies being reduced to a video call? The sentence itself reflects the pain. All on- campus events are likely to get replaced with webinars. Freshers might miss on all the campus feels and fest-fun. Hard to digest, isn't it?  But unfortunately, the colleges won't remain the same anymore due to COVID-19.
3. Zoom University Or What?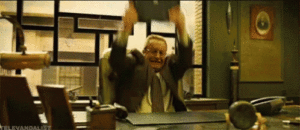 Universities are planning to deliver an engaging and holistic learning experience for students while taking full advantage of the technology in these tough times. As a result, an enormous shift from classroom to online and virtual courses is expected. Being prepared to entirely adapt in a virtual program is the need of the hour. The curriculum of current courses is also likely to get redesigned.
4. Focus On Actual Learning, Not Filling Classrooms
Most universities were hell-bent on conducting exams. Pen and paper seem to be the only marker of education in our country. However, these unprecedented times caused the universities to swivel away from the norm and ultimately take drastic measures. Measures like cancelling exams. With evaluation based on pen and paper where one can easily mug up and score, our education system as a whole has come to question. 
That's not it, this entire fiasco brings forth another indispensable question. The question of whether students missed out on anything on the education front in the virtual classroom? Do actual learning take place in a classroom? Maybe not as most students attend classes merely for the sake of attendance.
The campus experience can't get replaced but the classroom education can get substituted with online classes. With reopening of colleges, the much needed shift of focus from filling classrooms to actual learning is expected to occur as more drastic changes might be in line due to the pandemic. The outbreak of coronavirus has reminded us that change is inevitable. 
5. Drop In New Admission Applications 
For new students, it is going to be tough. The applications are expected to drop as many students and parents may no longer be in a position to afford tuition fees due to the massive job losses in the pandemic. However, higher education will become significantly more accessible to many students as colleges are likely to switch various activities from offline to online. Online procedures will surely make things easier and more convenient for those with an internet access. However, those without it will suffer.
Follow Us On Instagram And Twitter For The Latest Updates!