Are you an IT aspirant and thinking about how to prepare for BCA IPU CET to make into a good GGSIPU College? Continue reading, this article will surely help you.
About BCA
The Bachelor of Computer Applications is a three-year undergraduate course that deals with information technology and computer applications. BCA provides various opportunities to the students who wish to pursue their career in IT and software.
Duration of the course- 6 semesters (3years)
CET Code- 114
Eligibility Criteria
Pass in 12th Class of 10+2 of CBSE or equivalent with a minimum of 50% marks in aggregate with a pass in English. Mathematics or (Computer Science / Informatics Practice / Computer Applications / Multimedia & Web Technology / Data Management Application / Web Application as compulsory subject of non-vocational stream with 50 theory and 50 practical ratio). OR
Three-year Diploma in a branch of Engineering from a polytechnic duly approved by All India Council for Technical Education and affiliated to a recognized examining body with a minimum of 50% marks in aggregate.
Admission Criteria
Admission shall be based on the merit of the written test / CET.
Colleges offering BCA under GGSIPU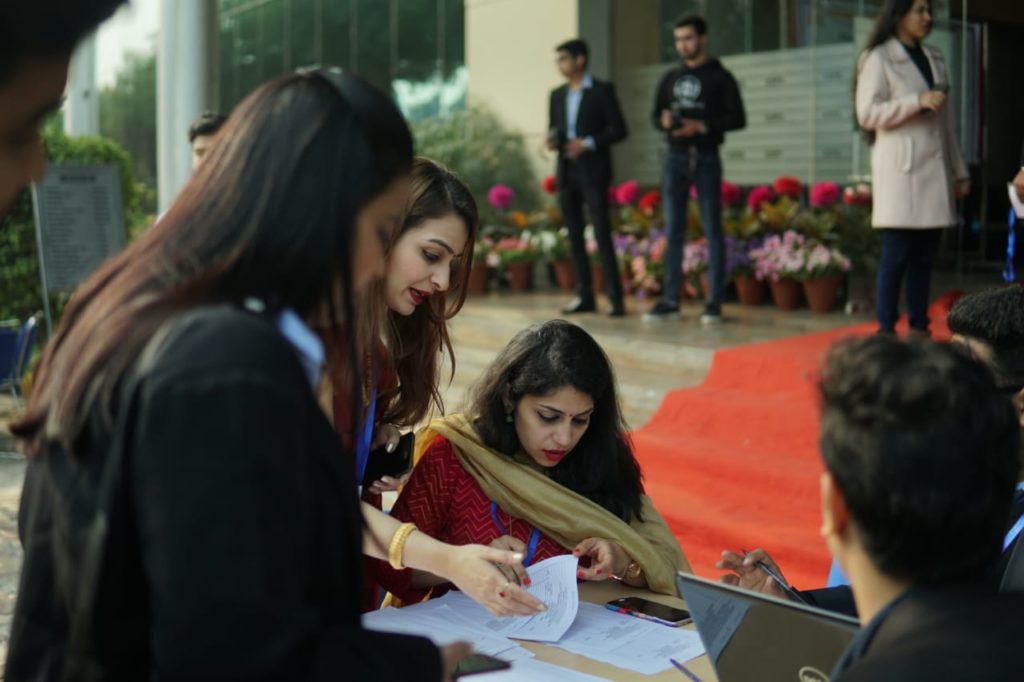 According to last year's list, the following colleges under GGSIPU offer BCA course:
1. Delhi Metropolitan Education
2. Fairfield Institute of Technology and Management Studies
3. Jagannath International Management School, Vasant Kunj
4. JIMS Engineering Management Technical Campus
5. Kamal Institute of Higher Education and Advanced Technology
6. Kasturi Ram College of Higher Education
7. KCC Institute of Legal and Higher Education
8. Lingaya Lalita Devi Institute of Management Science
9. Maharaja Agrasen Institute of Management and Technology
10. Management Education and Research Institute
11.  Sant Vivekanand College of Management and Higher Studies
12.  Tecnia Institute of Advanced Studies
13. Trinity College of Professional Studies
14. Unity College of Education
15.  Vivekananda Institute of Professional Studies
Exam pattern | Prepare For BCA IPU CET 2020
Duration of the exam: 2 ½ hours
 Question type: Multiple choice questions
Total number of questions: 150
 Language of question paper– English
 Marking scheme- 4 marks for every correct response and -1 for every wrong response
Sections In CET |Prepare For BCA IPU CET 2020
IPU CET 2020 consists of four sections. Solving each section in an optimum time frame is an indispensable factor to ace an IPU- CET exam. The four sections of BCA IPU- CET is mentioned below:
[ ] English Language & Comprehension (15%)- This section tests your proficiency in the English language. You must have a good command over English to score well in this section. Types of questions asked in this section include:
▪︎Comprehension passages
▪︎Synonyms & Antonyms
▪︎Jumbled Sentences
▪︎Error Analysis
▪︎Articles & Prepositions
▪︎One word substitution.
[ ] Mathematics (30%)- In this section, questions are asked basically from class 11th and 12th Mathematics. Higher-level questions are also asked therefore, one should be prepared for the same. Questions are asked from:
Integration
Vector Algebra
Application of Derivatives
 Application of Integration
Matrix and Determinants
Relation and Function
Differential Equation
Increasing and Decreasing Function
(Pro Tip: Solve different types of questions regularly).
[ ] Computer Awareness (30%) – This section will test your awareness and understanding of computers. From basic to advance, one should know a handful amount of information about computers and their applications. A proper and thorough grasp of knowledge about hardware and software should be there to score more.
[ ] IT and Science related (25%) – This section tests your general knowledge in the field of Science And Information Technology. The level of difficulty is moderate to high. Therefore, the key is to stay updated about technology and innovations.
Reference Books to Prepare for BCA IPU CET 2020
For higher-level mathematics, solve NCERT and R.S. Aggarwal books of class 11th and 12th.
Buy Study Guide BCA 2018  (English, Paperback, Arihant Experts), it is a comprehensive book to substantiate all your needs to prepare for BCA IPU CET.
Utilise You Time to Prepare for BCA IPU CET
Utilize this time in the lock-down and sail through the CET with ease. Practice more mathematical questions and stay updated about all the developments in the fields of IT and computers. Stay tuned for more such guidelines on CET. Make sure to stay in a good state of health, take proper sleep, and most of all, believe in yourself.
Keep Buzzing
Follow us on Twitter, Instagram, and Facebook for all the latest updates!