The government is trying to reduce the outflow of students to foreign universities. A committee to look into the matter has been established already.
Ministry of Human Resource Development, on Friday, asked the UGC to prepare a report in the next 15 days on the issue. The report will contain issues pertaining to the outflow of students to foreign destinations for education.
The committee formed will look into the needs of the students who aspire to go abroad. Moreover, the committee will look into the appropriate measures of education in the country and provide support to the students coming from abroad.
Purpose of the Committee | UGC Reduces Outflow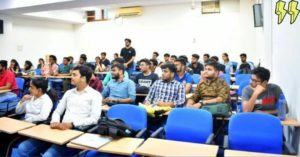 The committee will be headed by the UGC chairman. Its entire purpose is to look into the issues pertaining to students who opt for foreign studies rather than continuing their education in India.
Minister for HRD, Ramesh Pokhriyal 'Nishank' said "These issues require a thorough understanding of their present and future educational requirements and career plans which need to be addressed appropriately with timely interventions. Each of the above situations presents different sets of prospects and challenges." (source: NDTV). 
"Also mechanisms will be explored for starting multi-disciplinary and innovative programs, twinning and joint degree programs, cross country designing of centres, facilitating online lectures by eminent faculty abroad, the linkage between academia and industry, facilitate Joint degree ventures and lateral entry to Indian Higher Education Institutions," the MHRD further said. (Source: Livemint).
Stay in India Study in India
The HRD ministry seems optimistic about its plan to retain more and more students in India. The plan to reduce the outflow of students might work in favour of the ministry this year. With the COVID-19 pandemic, many Indian students are forced to return home. This might help the existing colleges and universities in the country to get a pool of quality talent.
However, the overall picture seems a bit bleak. The larger picture of the education system does have quality in some areas but lacks the consistency of the same.
With the government finally trying to retain more and more of its talent, it is also expected that it looks into its infrastructure and quality of education in the higher education sector.