The uproar by students on colleges' demand for an enormous fee amount doesn't seem to curb. Here we are, writing about it once again as the college fee issue still goes unattended!
IPU Buzz conducted a survey on the same in order to bring students' concerns to the forefront. The survey recorded responses from 1641 GGSIPU students from different colleges and educational backgrounds.
As per the survey, 97% of the respondents find the demand for the same fee amount as before unjustified whereas 24.3% of students need a flexible method for fee payment such as EMIs.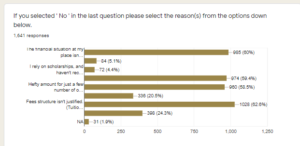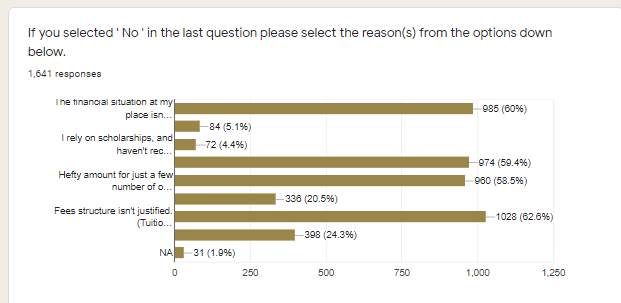 Instalment Method | GGSIPU Fee Issue
Let us look at the entire situation in a more pragmatic way. Imagine, one has to pay a huge amount (here, fees) for something indispensable at stake (here, education) but doesn't have enough savings or a definite source of income. What is the most feasible way one can opt for paying the amount? The answer is simple, instalments.
Allowing students to pay the fee in two or three instalments will not only reduce the burden of paying a huge amount in one-go but also give enough time for families and students to prepare themselves.
EWS and Scholarship Dependent Students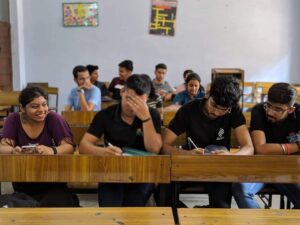 Students belonging to the economically weaker sections or those dependent on scholarships are the extreme sufferers. The instalment method will not solve their problems.
A different policy or model shall be adopted while considering the plight of these students. For instance, the University of Haryana helped its students by reimbursing half or even full fee amount.
Unprecedented mass layoffs and abrupt shutting of businesses have changed the lives of many families. The pandemic waves brought waves of misery for one and all, especially college students. Demanding normal fees at an abnormal time is utterly illogical and demanding a hiked amount is an unethical move.
Stay tuned as we bring out the data behind what the students said on the entire fee fiasco in GGSIPU.