Whenever you google the term "IITM Janakpuri", a list of frequently asked questions starts appearing at the top. Here, we've got you all covered with the answers to the questions about this famous college of GGSIPU!
But first, let's have a look at the history of the college. Institute of Information Technology and Management (IITM) is affiliated with GGSIPU. It was set up in the year 1999 under the aegis of Mata Leelawati Shikshan Sansthan (MLSS), a registered education society engaged in philanthropic activities.
10 Most Googled Questions About IITM Janakpuri are:
• Is IITM Janakpuri private?
As stated, IITM Janakpuri is affiliated with the Guru Gobind Singh Indraprastha University. It is one of the best private colleges located in Janakpuri, Delhi. The institute aims to develop as a Centre for Excellence by imparting high-quality education.
• Is it a good college?
IITM is ranked 79 for Private MBA by Outlook 2021. The institute has an excellent placement rate. With decent infrastructure and all other necessary facilities provided, IITM proves to be a good college both in terms of academics and provisions. The college has been accredited with an 'A' grade by the NAAC.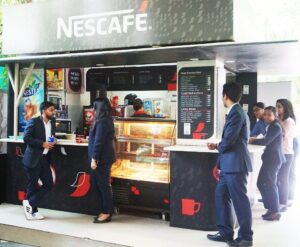 • Is IITM Janakpuri good for BBA?
IITM Janakpuri provides an amazing college life experience with good placements. The college's location also provides an edge, since there are many places to hang out with friends in and around Janakpuri. The faculty of BBA is supportive and professional, hence completing the course from here is a good choice.
• Is the institute good for B. Tech?
The college promises a 70%-80% placement rate in companies when it comes to B. Tech. The faculty of this course is well experienced and professional. Overall, the campus life at IITM is also quite promising for its students.
• How is IITM Janakpuri in terms of college life?
IITM is a quality college both in terms of academics and enjoyment. Faculty over here seems to be highly motivated to bring out good results from all its students. Many extracurricular activities keep taking place, a variety of hangout spots are available nearby and welcoming fresher and the farewell party is thrown every year.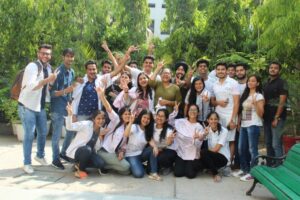 • What's the scope here for a BCA student?
IITM comes under the top 10 best colleges in GGSIPU for pursuing a degree in Bachelor of Computer Application (BCA). The faculty for BCA is supportive and the placement rate is also decent. In other words, the institute has the right blend of leniency and strictness.
• Is IITM a good college to chill out?
The college has a well-maintained infrastructure with a neat and clean mess. However, there is no such playground in the institute. IITM has a total of two buildings and it is an anti-ragging campus. The college has a small canteen and many more food stalls located just outside the campus.
• How are the infrastructure facilities in IITM?
Labs in IITM are updated with the latest computers, and there is the availability of high-speed WiFi. Classrooms and library are in good shape and fully air-conditioned. Food facilities are also good.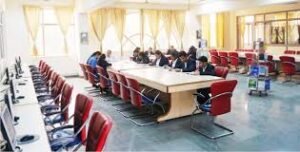 • What about the extra-curricular activities?
IITM believes in expanding student horizons beyond academics by providing a constructive learning environment. It provides all the necessary facilities to its students which helps in developing their communication and leadership skills resulting in self-confidence and enhanced personal growth.
• Does IITM organize any fest of its own?
FIESTA is the annual cultural fest of the IITM family, started in 2013. It is a gala event organized by the students' union every year. The fest attracts a large crowd of students every time from both inside and outside University. Multiple exciting musical nights, literary events, and amazing fashion shows are conducted on a large scale.
Follow Us On Instagram For More!