One of the most famous colleges in GGSIPU is the Vivekananda Institute of Professional Studies or VIPS.
And when it comes to taking admission in such a popular institute, many students have a lot of common queries in mind. Here we have answers to all your questions regarding VIPS!
So, here we are to your rescue. Sit back and relax, as we answer some of the most popular VIPS FAQs for you.
• Is VIPS full of supermodels?
Well, most of the people who haven't taken admission in VIPS seem to think that the campus is a hub of models. But that's a complete myth. In fact, the case is just as opposite as it could be. There are students who prefer wearing no makeup at all, wear the same set of clothes repeatedly, and have a completely casual lifestyle.
• Do classes ever take place here?
Classes here take place in the same regular manner as happens in any other GGSIPU college. Some students bunk their classes like anything. But there are many students who come with the sole aim of studying, complete assignments on time, attend every lecture, and no kidding, crack the toughest courses and colleges of the country.
• Is VIPS a campus full of rich kids?
This one's the most popular rumour spread so far. A lot many students hail from humble backgrounds where the parents work day and night to fulfil their child's educational needs. And no, a very less proportion of the crowd likes to flex and travel by their own vehicle; 99% of the students prefer to travel by metro. The majority prefers tiffin over college's canteen any day.
• VIPS is an overrated college, does anyone even study here?
This might even be one of the most popular VIPS FAQs out there. Admission in VIPS in itself is not easy. Candidates have to clear the Common Entrance Test (IPU CET) with a good score and then only they pass the eligibility criteria.
Since students with good and serious academic backgrounds study here, it is easy and obvious to predict that the campus provides an excellent educational environment.
• Is VIPS all about fashion and makeup?
People think that college life at VIPS is nothing but Karan Johar's "Student of the Year" for real: Luxurious cars racing against one another, pretty models travelling around, every student flexing about his/her dad's business. But the reality is completely twisted. The crowd is decent and chill, with people not letting each other down but instead, lending a helping hand.
• Is VIPS a good college?
Vivekananda Institute of Professional Studies has a good campus life overall. Spread over a land of 5 acres, this private college has been accredited 'A' grade by the National Assessment and Accreditation Council (NAAC). The college is decent with good facilities and a proper management system.
• VIPS is a private or government college?
Located in Pitampura, New Delhi, VIPS is a private college affiliated with the Guru Gobind Singh Indraprastha University (GGSIPU). The institute was established by S.C. Vats following a meeting he had with Swami Jitatmananda in 1997 who told him he should establish an institute of higher education in New Delhi in the name of Swami Vivekananda.
• How is the college life at VIPS?
As said earlier, the campus life at VIPS is pretty good. With big lawns for students to roam around, a fully air-conditioned campus, an internal cafeteria, and tasty stalls situated just outside the campus, this institute succeeds in fulfilling the expectations of a student for his/her dream college.
• Is there a uniform in VIPS?
There's no such uniform for most of the courses, except for a few like BBA and Law. Law students have to wear black and white trousers and pants respectively, on Mondays and Wednesdays. But the rules are not so strict either for these courses. The uniform doesn't have to be super formal, you can always wear a normal top/shirt, but it has to be something black or white.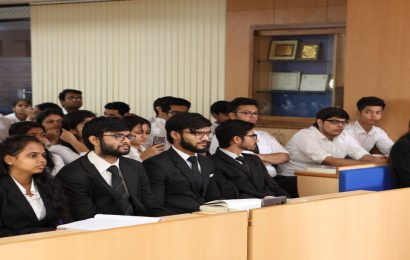 • Is the 75% attendance rule rigid?
Talking about the first part of the above question, yes, the college has the rule to maintain a minimum attendance of 75%. When it comes to rigidity, there is no scene as such. Throughout each semester, though the faculty stresses maintaining a good record of attendance, it's not like any student having less attendance is not entitled to sit for the final examination. And anyway, most of the students don't even care!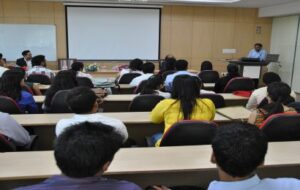 Conclusion: VIPS FAQs
So, here were some essential VIPS FAQs, answered. Let us know in the comments below, which is another college that you'd want us to cover.
Follow Us On Instagram For More!