The youth of Delhi rejoiced on Monday when the Cabinet lowered the legal drinking age from 25 to 21. Delhi's Deputy Chief Minister Manish Sisodia announced the new policy yesterday.
In addition to lowering the legal age for drinking, the Delhi Government has also announced that it will exit the liquor business.
The government also said that there will be zero tolerance for liquor shops creating a disturbance in local areas. Labs will also be set up to test the quality of liquor coming into Delhi, with an aim to check liquor mafias in the capital. The excise revenue will now increase by 20% in the first year.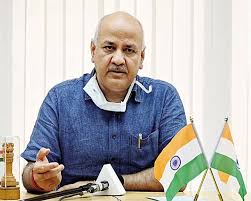 He said that no new liquor shops will be opened and that the government will take no responsibility for handling the liquor business (currently it runs around 60% of the outlets).
The reaction of Delhites on Lowered Drinking Age
While the new policy is quite debatable, most of the citizens of the capital welcomed the reform with open hands.
People of Delhi, including both youngsters and parents, think lowering the drinking age is a great idea.
The youth feel happy as they no longer have to travel outside the city to buy drinks or carry around a fake ID card.
"I reckon it's a good move. I know people (including me) who have been drinking otherwise as well. The reduction will surely lower down the 'taboo' factor a bit.", a student of IP University said.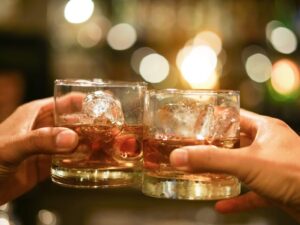 Another student said, "I feel yes it's the correct decision. Since if you can vote at 18, why can't you drink at 21?"
While most appreciated the news as it seems from outside, some tried to delve deep into the situation.
"I think it's a great move (in terms of obviously dealing with the whole taboo around alcohol) but again when we talk about Delhi, this city does everything on extremes. This move could prove worse and backfire if there isn't much awareness on how to approach alcohol, how to not over abuse and other things.", another scholar stated.
Highlighting the topic of misuse or overconsumption of liquor, one student criticized, "While many Delhi residents welcomed the new liquor policy, several others expressed concern that reduced legal age for drinking would promote alcoholism among college-going students."
Follow Us On Instagram For More!