GGSIPU Proposed Practical Date Sheet Out. So here are some tips for you to perform better in your online practical exams:
Read and understand the test guidelines 
Be sure you can answer these questions, follow all the guidelines, and be prepared beforehand. Open the website 10 -15 minutes before as there are high chances of the site crashing. don't panic if it crashes, it will open gradually. stay calm.
Avoid last-minute problems! Whether you're using your own computer or one in a lab, verify that it has all the correct hardware and software well in advance of the exam. Also, make sure you'll be in a location with an adequate Internet location.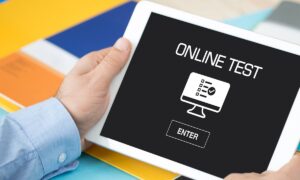 Study the class materials
Even if the test is "open book," it's still important to study and review just as if you were taking the test in a classroom.
Technical problems? Don't panic
There will many students who would be facing internet issues or technical problems. don't panic if you face one. try to be calm and try again, contact your instructor or any teacher whom you think might be able to help you with this. and Try submitting the responses or answer sheet 10 minutes before, as in the end everyone will be using the website and there is a huge chance of the site crashing again.
You should only need to do so once, but if you have a problem, try once more. If you still have a problem submitting the test, contact the helplines number given by the college or any teacher, let them know immediately, and send your intended answers in an attached document to the given mail.
Keep an eye on the clock.
You may want to set an alarm to notify you when you have limited time.
That would be it. Just don't stress out, all will go well. try to stay calm and give your best. Good luck to all