According to several media reports, the central government is planning to implement a single entrance test called Common Aptitude Test for admissions into Delhi University (DU), Jawaharlal Nehru University (JNU), Banaras Hindi University (BHU) and other central universities from the academic session 2021-22.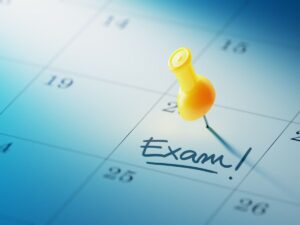 The government has decided to take the step to implement the conduction of the Common Aptitude Test after the proposals of the National Education Policy (NEP) 2020 which was submitted in July this year, which has been recently approved by the Union Cabinet.
A seven-member committee has reportedly been set up to come up with the complete framework of conducting the Common Aptitude Test, which will grant admissions for the undergraduate programmes in all the central universities from the next academic session 2021-22.
Further, it has been reported that the entrance test will be conducted by the National Testing Agency (NTA) and will be mandatory for all the candidates seeking admissions in undergraduate courses in central universities. It would be a computer-based test in which the language, logical reasoning, and quantitative aptitude of the student will be tested, along with the subject-specific assessment.
The NEP has recommended to conduct the examination twice a year. However, for the 2021-22 session, the examination is proposed to be conducted only once.
This examination will be convenient for the candidates as this will eliminate the need for applying separately for each university and travelling to different places for different entrances of each university that they want to join.
Further, the exam is also set to reduce the dependency of students on Class 12 board exam marks and reduce the academic pressure of the students by bringing a uniform platform for admissions into central universities across the country.
The seven-member committee will soon put forward their recommendations about the implementation and conduction of the Common Aptitude Test from the next academic year.
If implemented properly, these recommendations would surely be of great convenience to the candidates and ease them of the pressure of preparing for multiple entrances and would also save their time by reducing the travelling required to attend these tests.
(With inputs from India Today and Firstpost.)
Follow us on Instagram for more updates!