All of us became confused for a while on the night of 19th March 2021 when WhatsApp and Instagram suddenly went down. Both the platforms suffered an outage in India and various other parts of the world.
Many doubted if the Internet connection got lost or if there was some lag on their device.
While many put their phones aside and spent quality time with their family, some became frustrated as their messages were still pending to be sent.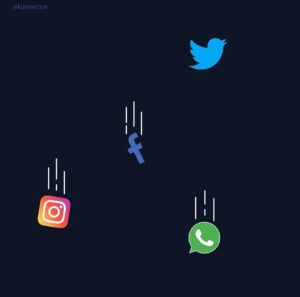 Here are some common thoughts all of us experienced as WhatsApp and Instagram went down:
There's definitely some network issue, let's wait for some time
Initially, we were patient for a few minutes, thinking it might be the fault of the slow network. Many thought it was just a problem in their WhatsApp and others must be chatting peacefully with their friends.
Tried rebooting our devices again, and again, and…
Undoubtedly, the restart button and the airplane mode option were the most used ones yesterday. With the hope to regain a strong 'Internet' connection (which wasn't even lost), almost everyone tried rebooting his/her device, at least once.
Let's search for something on YouTube/Google
There comes the next phase of intolerance. Unable to receive a good response after waiting, we all switched to searching anonymous videos/content on YouTube and Google, to see if the Internet was working or not.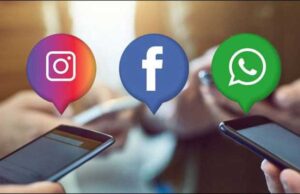 So what if WhatsApp is down, I can easily chat on Insta!
Things became worse when people figured out that WhatsApp took Instagram down with it. Many switched to other alternative apps like Snapchat, Truecaller, Hike, etc. The former messaging option also acted as a helping hand. Netizens even took to Twitter and made hilarious memes out of the situation.
How do I pass my time now!?
Only one set of people who became happy to hear this news were the Indian parents. The kids finally had no option but to sit idle and talk to their family, the result of which turned out fruitful for some and distressing for others.
Follow Us On Instagram For More!