Out of all the diverse courses GGSIPU offers to its students, BBA still succeeds in remaining among the most opted ones.
Bachelor of Business Administration or BBA is a 3-year graduation course offered by many colleges in and outside GGSIPU. It is a very popular course and is designed to provide a basic understanding of management education and to train the students in communication skills effectively, which inculcate entrepreneurship skills and decision making.
If you happen to be a BBA student or know any friend pursuing this course, you would know the struggle.
Let's take a look at some of the common things BBA students are tired of hearing:
• "BBA is hard? Stop joking"
BBA is assumed to be one of the easiest courses for graduation, but this is just a misconception. Believe it or not, BBA students also have to go through the same rigorous process of studying and submitting assignments under pressure.
• "You took Science in school and now you are pursuing BBA? Why?"
Let people around you know that you are from a science background but doing a business course and boom, you'll see that 'judgy' look on their faces. Most of them are like – "What brought you here? Parental pressure or peer pressure?", while some tend to think you eventually lost interest (or marks) in science.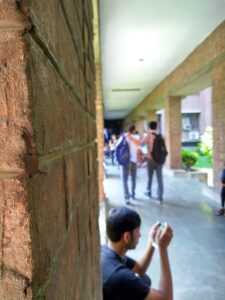 • "What are your future plans? Oh! wait, MBA is the only option"
This one's the most popular. People believe that doing MBA after BBA is the only available option. They treat this as a fact, which of course isn't true. Apart from MBA, there are numerous options available like becoming a data scientist, product manager, digital manager, and much more.
• "You have to carry forward your dad's business anyway, right?"
There is one lame false belief that BBA students will only take the family business forward after graduation and do nothing else. Students whose parents are into business, we know what you go through!
• "Placements? Don't you guys get jobs at BPO only?"
This is the last thing any BBA student would like to hear. Although BBA students on an average get a decent package and placements with good job profiles, they are imagined working as HR, sales marketing expert, etc. (They be like- "Gazab bezzati hai yaar")
Follow Us On Instagram For More!