Hola comrades!
Exam season for GGSIPU students is here, and while we all are stressed about acing our practical and theory papers, let's have a look at some of the routine things every GGSIPU Student has heard:
• "You could have gotten into DU if you had studied more"
Well, I'm pretty sure we all have heard this statement at least once in our college life. It seems like being in IPU is all about wishing to be in DU and nothing else. ("Twaadi degree degree, Saadi degree time pass?")
• "Which college is this? I haven't heard of this name ever"
People take more time in understanding the name of your college than your own full name! You can't at any cost mention the short form, as they will get anything but the actual meaning behind it. (ADGITM students crying in corner)
• "Please pursue Masters from a better college"
We the students of GGSIPU are continuously mocked and laughed at for pursuing graduation from here as if it's a sin we have committed! Yes, we have even received advice to complete a master's from other good universities. (IPU be like- "Gazab bezzati hai yaar")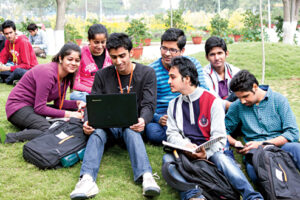 • "What's your plan for the future? You won't be getting placed anyway"
Whenever it comes to the word 'placement', the students of GGSIPU are never spared. There's a big misconception that placement is a myth here, but that's not true! Every year, many students get placed with amazing packages, remember it's not the institution but the skills which take you forward!
• "There's no ground in your college? Where do you go bunking?"
Well, I don't know how to defend this one because it's somewhat accurate. Many colleges of IPU end even before beginning (JIMS Vasant Kunj, I hear you). But whatever people say, the kind of attachment we all have for our petite campuses can't be measured.
• "What's the scene for attendance here? I've heard it's strict"
The major concern of every fresher as soon as he/she lands into any college is attendance. They start to believe the outside world that GGSIPU is all about attendance, and which is really difficult to maintain. Well, 75% is a complete myth. And despite everything, has anyone ever still cared about attendance?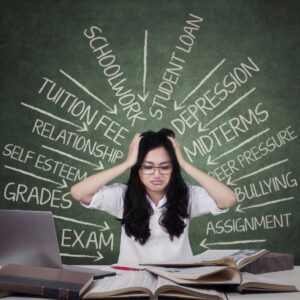 • "Another random notice? Is there no particular system in here?"
This is GGSIPU's favorite thing to do. Sleeping peacefully and nothing exciting happening around? Don't worry, go through the official website once and you will find one or more random notices popping out, out of the blue. (After posting every circular, they be like- "Kyu hila dala na?")
• "Is your college only about making assignments and filling practical files?"
This thought comes into our minds too when we see every DU student posting Instagram stories of cultural events, fests, and whatnot and we are just struggling to convince our lab teacher in signing the file one day before the practical exam . But apart from everything, we still manage to make the most of our college days and know how to have fun!
• "Do you guys even have a canteen in such small institutes"?
Believe it or not, GGSIPU has many colleges with the best canteens. Some colleges have a variety of foodstuff, whether it be Chinese, Italian, North Indian, or South Indian, all available in one place. (Yes, BVPians, we hear you hooting)
• "Don't you get the school-like feeling from such campuses?"
As expressed, many colleges are even smaller than our school. But the vibes are surely different. What you experience as an IPU student certainly can't be explained like this. It's absolutely fun and chill in every college of GGSIPU.
Some things just never change and so do some of these perceptions about Guru Gobind Singh Indraprastha University (GGSIPU). What's your say on this?
Follow Us On Instagram For More!