The Guru Gobind Singh Indraprastha University (GGSIPU) released notification regarding annual fee submission for the academic session 2019-20. Candidates can even check the official notification through the direct link given below.
As per the notice, All the Students admitted in previous years and pursuing their courses in the Guru Gobind Singh Indraprastha University (GGSIPU) will have to submit their fee. Who have not submitted/deposited or were not able to submit their Annual fee as per the scheduled time for Academic Session 2019-20. University given a final chance to submit their Annual course fee for the previous Academic Session i.e. 2019-20 via online modes by 15th January 2021 (Friday).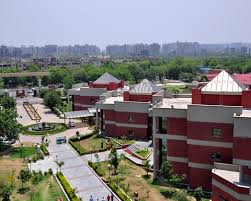 If the fee is not deposited/ paid by the student within the allotted time frame or else, the admission of the student will be treated as discontinued. Such defaulting students will not be allowed to pursue the study and appear in any of the University Examination, So kindly deposited your Annual course fee.
For payment of their Annual fee through online modes, following are the step for the same
• Visit at University website i.e. www.ipu.ac.in
• Click the option 'Annual Fee payment for 2019-
2020
• Then you will be redirected to Indian Bank portal for filling their Enrolment Number etc. for opening of fee page.
• At Indian Bank site, you will have to fill their Enrolment Number followed by given captcha for the opening of their credential/ details.
• After confirming the same, you can deposit you Annual fee accordingly.
• You are also required to deposit a copy of fee receipt in your respective institutes immediately for the record.
In case, a student is not being able to pay his/her fee due to not considering his/her Enrolment Number in the online fee data base, such students instructed to report in Admission Branch
for verification and if the student found as bonafide student for the Academic Session 2019-20 his/her case will be sent to Account Branch for deliberation then Account Branch will
direct to Indian Bank to approve his/her fee in offline modes.