The New CMIE (Center for Monitoring Indian Economy) data shows that there has been a startling rise in loss of jobs since India has been imposed under a nationwide lockdown due to the coming of coronavirus pandemic.
The earning members of families have lost their jobs. Self-employed businesses have seen a downfall in their incomes as well. Most of the people are surviving on their savings for the past six months.
20.5% of earning members of student families have lost their jobs, according to the GGSIPU fee issue survey conducted by IPU Buzz.
GGSIPU Fee Issue and Panicking Goes On
Witnessing these inappropriate and unfortunate situations, students and their parents were hoping for relief from colleges and universities regarding fee payment. But, all their hopes were shattered after getting notices for payment of fee with the hiked amount.
Since then, there has been a panic situation going on in colleges. A number of small online protests are also going on regarding the fee issue. Students and their parents are not in favor of paying a hiked fee just for a few online classes when students are not even using any college facilities.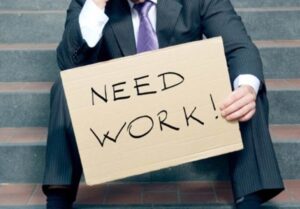 But, unfortunately, all the uproars and petitions concerning fee issues have gone unaddressed or unheard.
GGSIPU Survey On Fee Issue
A total number of 1,641 students filled the survey form of IPU Buzz on the fee issues. According to the data, 97% of students are against payment of hiked fee amount. 60% of students are not in a position to pay such a hefty amount because the financial conditions in their families aren't the same anymore. 62.6% of students don't find the given fee structure justified. 24.3% of students need a flexible method for fee payment. 5.1% of students lack digital means for fee payment and 20.5% earning members of student families have lost their jobs.
Now, this is the scenario going on. Students and their parents are facing all these problems still their voices go unheard, their issues go unattended.
How are the people who lost their jobs during this lockdown expected to pay hiked fee amount for their children? This question is not only affecting parents but students too as it has been observed that people are losing jobs.
The above data is according to only 1,641 students' responses who filled the form but what about thousands and lakhs of other students? They might be facing the same problems or maybe even more than these.
Is it justified for the university to demand a hefty fee amount in these unprecedented times?
We demand answers to our questions and voices which are going unattended till now. We demand a reduction in the fee amount. #FeesMaafKaroYaKamKaro
Follow us on Instagram  for more updates!