The pandemic has pushed many UP students out of school. Uttar Pradesh has India's largest child population (Census 2011). The pandemic has affected the most vulnerable and marginalized sections of our society, in the worst ways possible. Many city dwellers can afford to work from home and access e-learning for their kids. However, a large section of the population has lost their jobs and are trying to earn their living by shifting to other possible professions. Moreover, their children are not able to access their education. This violates their right to education.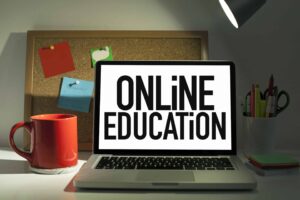 Harsh Truth | UP Government schools
According to the government's data, 63% of the state's schools, most students study in private schools rather than in government schools. Teacher to student ratio of UP schools is 1:31. For class 5, UP has a dropout rate of 21.67% which is a huge number.
During the pandemic private and government schools have started to venture into e-learning. While the former has started the process the government schools are also pushing e-content.
The Problem
The lack of digital infrastructure in India especially in the remote and rural parts of India is a huge problem. The 2G internet is not sufficient for students to access their classes. Many students don't have smartphones to attend classes even if the internet is available. Some students may not have both and that can cause them to have a lot of stress and anxiety.
Conclusion | UP students and education
The lower strata students are bearing a heavy cost of the pandemic on their education. Many problems plague UP, the low sex ratio; 908 per 1000 (as per census 2011), and a very high population (in fact the state in India with the highest population). A viable solution to these problems would be equal access to education to its child population of 2.9 million (consensus 2011).
Follow us on Facebook, Instagram, and Twitter for the latest updates and wholesome content.