Postpone JEE and NEET, a petition was filed yesterday by 11 students. The 11 students moved to the Supreme Court in fear of their health and safety. These exams are a gateway to engineering and medical exams for lakhs of students. Each year, many students apply to enroll in their favorite engineering or medical colleges. Amidst the COVID-19 pandemic, students feel unsafe, and thus they have petitioned for postponement of JEE and NEET.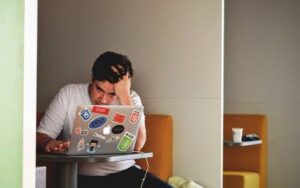 Petitioners | Postpone NEET and JEE
As per sources, 11 JEE and NEET students from 11 states have filed the petition in Supreme Court.
"Conducting the aforesaid examination across India at such perilous time is nothing else but putting lives of lakhs of young students (including petitioners herein) at utmost risk and danger of disease and death. The best recourse at this stage can be to wait for some more time, let the COVID-19 crisis subside, and then only conduct these exams, in order to save lives of students and their parents," the plea said.
Advocate Alok Shrivastava, the lawyer for students who moved SC against UGC guidelines on university exams gave his statement "COVID cases are rising alarmingly and students are suffering from severe stress and anxiety."
The "India Wide Parents Association" also stands with the students in favor of postponement of JEE and NEET.
Students' Plea
Students' are pleading for the postponement of exams.
They also sought more number of exam centers and transport facilities.
The exam situation will be unfair for students who will give exams online (students with facilities) and offline (students who don't have facilities).
The authorities are ignoring the severe conditions of students struck by floods in Bihar, Assam, and the North Eastern States.
Authorities Response |  Postpone NEET and JEE
Despite students' protests, no decision of postponement has been taken of JEE and NEET. The date for NEET 2020 is September 13 and JEE 2020 is September 1 to September 6.
Follow us on Instagram, Facebook, and Twitter for the latest updates and wholesome content.