University School of Chemical Technology, also known as USCT is one of the constituent engineering schools of Guru Gobind Singh Indraprastha University (GGSIPU). It is located on the main campus of GGSIPU in Dwarka, New Delhi.
USCT offers the following programs, in the field of Chemical Engineering:
B.Tech (4-year program)
M.Tech (2-year program)
B.Tech+M.Tech Dual Degree (6-year program)
 Ph.D (Minimum 2 year)
B.Tech + M.Tech Dual Degree (Biochemical Engineering) – (6 year program)
(The dual degree programs are offered under a 4+2 scheme, wherein a student can exit at the end of four years with a B.Tech degree.)
The University has an accredited 'A' Grade from NAAC, and is recognized by the University Grants Commission (UGC) India under section 12B of UGC Act.
USCT: Major Takeaways
Facilities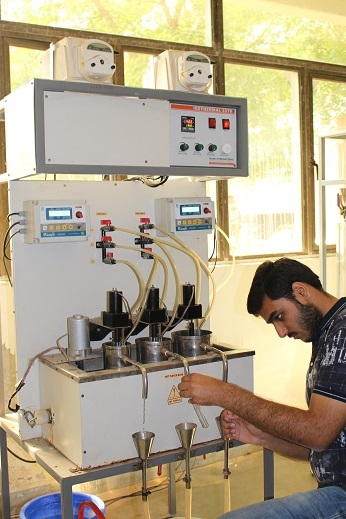 USCT provides all the basic facilities to its students. Some of them are listed below:
1. Hostel :
The hostel is very well maintained. It provides a single accommodation room. Rooms are spacious enough for one student. There are two 9 storey buildings for hostels. Each floor has 25 rooms. The food provided in the mess is of good quality and the mess timings are flexible.
2. Library:
The college has a digital library where you can search for the availability of books by name/ publication/ author and issue books by getting your I-Card scanned. More than 5000 journals, books of different fields, subjects can be found in the library. It has great Wifi speed, AC, peace, computer lab, drinking water apart from the wide collection of books, newspapers, journals, and other informative material.
3. Canteen:
The college canteen provides delicious food at affordable prices. Shops and food outlets like Amul, Nescafe, Mother Dairy and Kendriya Bhandaar are there in the University campus.
Placements Offered
B.Tech in chemical engineering offers a very good future both for graduates who take up jobs and for students who prefer to go for higher studies. The placement is good however there is scope for improvement as this school is relatively new. The Alumni are currently working in many leading organizations like Haldor Topsoe, Fluor Daniel, Shell, IOCL, ONGC, EIL, Schlumberger, Reliance and the list continues.
We hope this information helps you in choosing the college that best fits you as a person. Stay tuned as we come up with more such colleges around GGSIPU.