Who does not misses the times when holding that book and reading it in between school periods, in the break and all times in between? Okay does anyone remembers that yearly Scholastic bookfair where books were really expensive and all you could do was look at them, breathe in the smell and dream?
Remember right before the pandemic became a pandemic and epidemic was in China while the neighbouring countries feared that 'It Might'. And some of us anyways wore the mask because Delhi's pollution anyways a big competition for any virus and it did happen anyways and while the whole world was like 'kaise katega lockdown', the bibliophiles looked at their pile of unread books and went like 'We got this'.
The last bookfair happened in January 2020, the World Book Fair. Okay so anyone who began reading at a very young age would remember that initially, we read either that one occasional book our parents bought, or we borrowed from the school library or we begged or borrowed from our friends and leisure reading at that point was a luxury considering we had an entire school eyeing that one novel in the hands.  And then we grew up, found the internet, found those bookstagram communities and what not and we started HOARDING. And then we grew up more, and so did that unread pile and came to the pandemic and BOOM you can't escape the pile anymore.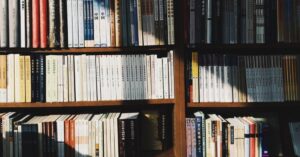 Anyways, here's something you need to know. An online bookstore called Shelfebook is organising the first post-pandemic offline bookfair right in Delhi.
The bookfair which is set to be hosted in Dilli Haat, Pitampura will go on for 3 days 12, 13 and 14th March.
The bookfair will be hosting events like Book Signing, Author Meet and Greet, Curating your own boxes, Street Plays, Cosplay Competitions and much more and all of them combined with live music and poetry.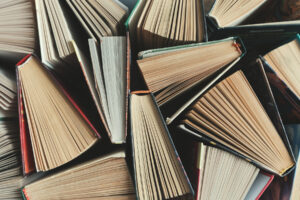 The event is absolutely free for everyone, all one got to do is sign up on the registration link. The link can be found in the bio of Shelfebooks's Instagram page. For more details reach them out at Shelfebook
For more campus updates follow us on Instagram and Twitter!