After the reopening of schools for the students of classes 9 to 12, the next major challenge is the reopening of colleges.
Due to the COVID-19 pandemic, students have been away from their schools and colleges for almost a year now. All the college students passed their semesters by sitting at home, attending classes, and giving online examinations.
Delhi's Education Minister Manish Sisodia recently opened schools for physical lessons for the classes of 9 to 12.
After the orders came from the Delhi Government, hopes got instilled in the minds of college students. The University Grants Commission (UGC) released new guidelines this Tuesday for colleges reopening.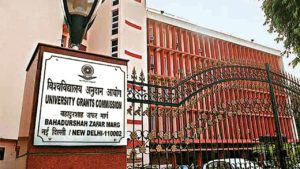 As per the guidelines, the Universities and college campuses will be allowed with 50% physical strength of students.
The UGC clearly stated that all the COVID-19 protocols will have to be followed by all the institutions in order to ensure the safety of the students.
UGC issues guidelines for colleges reopening
As mentioned, the campuses will be functioning with 50% of the students in attendance.
Other outside college activities will be restricted to prevent overcrowding.
Before reopening any educational institution, the college authorities must make sure that the area is declared safe by the Central and state governments.
Regular campus visits by counselors must be ensured in the colleges, in order to provide its students with a stress-free environment post-COVID.
In addition, UGC has also asked every institution to set up helpline numbers for mental health and psychological concerns.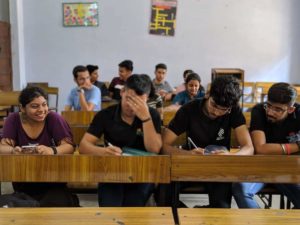 Structured disinfection of colleges and proper wearing of masks by the students and staff members should be practiced.
The UGC stressed reducing the initial strength of students to half in order to follow social distancing rules,
Since the physical study program is totally consensual, the colleges are required to provide all the related e-resources to the students who prefer studying online at home.
Students, staff, and faculty members are advised to download Aarogya Setu App on their devices.
The institutions are told to restrict activities like fieldwork, study tours, etc.
For international students, the institutions have been asked to make the necessary online learning arrangements.
Follow Us On Instagram For More!