Ruth Bader Ginsburg passed away on Friday, September 18, leaving behind a legacy where she played an integral role in a number of famous Supreme Court rulings. 
Sworn in as the 107th Supreme Court justice on August 10, 1993, Ginbsurg became the second woman to sit on the distinguished bench (to date, she's one of only four). The justice, who was appointed by former President Bill Clinton, cemented herself in America's history as a champion for gender equality and a fighter for social justice.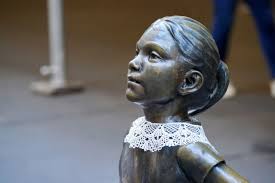 "The Notorious RBG," as she was often referred to, spent her career fighting for the rights of women 
Here are some 5 noteworthy cases by 'The Notorious RBG'
1)
United States v. Virginia
, 1996
At the start of 1996, the Virginia Military Institute (VMI) was the country's last remaining all-male public undergraduate college or university. The United States filed a suit against the school, arguing that the gender-exclusive admissions policy violated the Equal Protection Clause of the 14th Amendment of the Constitution.
The case reached the Supreme Court, where the state of Virginia argued not only that women weren't properly suited for VMI's rigorous training, but also that the state's creation of a separate military program at the women's-only liberal arts school, Mary Baldwin University, was sufficiently equal. The court disagreed and struck down VMI's all-male admissions policy, with Ginsburg writing the majority opinion-making it clear that gender equality is a constitutional right.
2)Obergefell v. Hodges, 2015
This landmark case granted same-sex couples the right to marry in all 50 states. As a former officiant of same-sex weddings and an advocate for LGBTQ rights, it is believed that Ginsburg's outspokenness affected public opinion.
"Marriage was a relationship of a dominant male to a subordinate female," she told them, according to a report by The Guardian. "That ended as a result of this court's decision in 1982 when Louisiana's Head and Master Rule was struck down … Would that be a choice that states should [still] be allowed to have? To cling to marriage the way it once was?" She also derided a procreation debate by asking whether a 70-year-old heterosexual couple would be allowed to marry when clearly they could not procreate either.
Ultimately, the court ruled 5-4 in favor of legalizing same-sex marriage.
3)
Sessions v. Dimaya
, 2018 | Ruth Bader Ginsburg
This case was a big win for Ginsburg — she played a hand in striking down legislation that allows certain non-citizens to be expelled from the country.
The case was the first time in her entire court career that she assigned a majority opinion as to the most senior justice in the majority. This case marked only the sixth time that a female justice has ever assigned the majority position
4)
Whole Woman's Health v. Hellerstedt
, 2016 | Ruth Bader Ginsburg
Whole Woman's Health v. Hellerstedt tackled Texas's Omnibus Abortion Bill (known widely as H.B. 2), which imposed strict restrictions and requirements on abortion providers, including a mandate that doctors performing procedures have admitting privileges at nearby hospitals and that clinics meet the same standards as outpatient surgical centers.
"It is beyond rational belief that H.B. 2 could genuinely protect the health of women, and certain that the law would simply make it more difficult for them to obtain abortions," she wrote. "When a State severely limits access to safe and legal procedures, women in desperate circumstances may resort to unlicensed rogue practitioners…at great risk to their health and safety. So long as this Court adheres to Roe v. Wade and Planned Parenthood of Southeastern Pa. v. Casey, Targeted Regulation of Abortion Providers laws like H.B. 2 that do little or nothing for health, but rather strew impediments to abortion, cannot survive judicial inspection."
5)
Ledbetter v. Goodyear Tire & Rubber Company
, 2007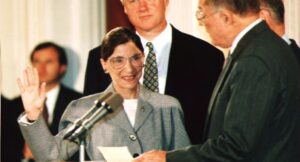 Another one of RBG's famous dissents came in the case of Ledbetter v. Goodyear Tire & Rubber Company, decided in 2007. Lilly Ledbetter sued her employer of 19 years, Goodyear Tire & Rubber Company, for gender discrimination, after she discovered the company had been paying her less than her male counterparts. Ledbetter argued the pay disparity was due to her gender and a violation of Title VII of the Civil Rights Act of 1964. Goodyear countered that the same clause required discrimination complaints to be filed within 180 days of the violation (aka the decision to pay her less money than the men) — so Ledbetter could only legally call into question the 180 days of unequal pay leading up to her official complaint, rather than the entirety of her nearly two-decade tenure with the company.