India is known for its history for ages and will continue to do so. Delhi, the capital of India has its own importance in regards to India's or even the world's heritage and history. The National capital territory of India, Delhi is home to some of the Nation's best collection of galleries and museums. Spaces like galleries and museums have been made, maintained, and dedicated to our enriching history.
We often forget about praising the beautiful history of our Nation. Therefore, today we are going to talk about some museums which we all should visit and relive the essence of our history.
1. Gandhi Smriti
A museum dedicated to the memory of Mahatma Gandhi. A place where Mahatma Gandhi spent the last 144 days of his life and was assassinated on 30th January 1948. The museum depicts everything about Gandhi's life and death. The big collection of photographs, sculptures, and paintings along with some personal belongings of Mahatma Gandhi, illustrating the life of Gandhi are the main attractions of Gandhi Smriti. The memorial also consists of educative aspects conveying certain values of life taught by Gandhi Ji.
Location: 5 Tees January Marg
Entry Fee: Free
Timings: 10 am to 5 pm (Monday closed)
2. National Rail Museum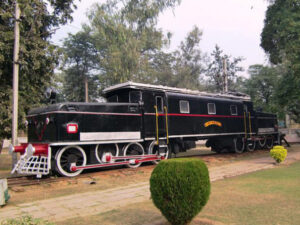 The National Rail Museum of India primarily focuses on India's rail heritage. The museum exhibits a collection of historical photographs, documents, railway artifacts, and train models. It has both outdoor and indoor spaces for the visitors to take a walk and praise India's rail heritage. People can also enjoy riding the toy train through the large outdoor gallery. This gives a unique and memorable experience to all the visitors.
Location: Chanakyapuri
Entry Fee: Rs 50 for adults, Rs 10 for children between the age of 3-12 (The tickets price might increase on weekends and on government holidays)
Timings: 9:30 am to 5:30 pm (Monday closed)
3. National Handicrafts and Handlooms Museum | Delhi Museums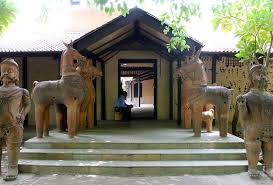 The National Handicrafts and Handlooms Museum, also known as the National Crafts Museum is one of the largest crafts museums in Delhi. It was set up in 1956 by the All India Handicrafts Board. Indian craftsmanship is absolutely unique and original, providing beautiful craft pieces. The museum is a hidden gem that stands out for its collection of rich handicrafts, textiles, and sculptures. It also displays the amazing skills of Indian craftsmen like embroidery, paintings, clay, etc. Take out some time and do pay a visit to this beautiful museum.
Location: Pragati Maidan, Bhairon Marg
Entry Fee: Rs 10 for Indians, Rs 150 for Foreigners
Timings: 10 am to 5 pm (Monday closed)
4. Ghalib Museum | Delhi Museums
 
Ghalib Museum is made and dedicated to the memory of Mirza Ghalib. Mirza Ghalib was 18th century legendary Urdu poet. The museum consists of pictures, of Ghalib Saahab's residences, food habits, and attires of the poet and his times. It also consists of coins, seals, and postage stamps dated that of the Mughal Era. Ghalib's museum also displays specimens of Ghalib's handwriting, his poetry in calligraphy, and other artworks based on his poetry.
Location: Nizamuddin West
Entry Fee: Free
Timings: 10 am to 6 pm (Sunday Closed)
5. Sangeet Natak Akademi Museum
Sangeet Natak Akademi museum focuses on the promotion and preservation of music and performing arts. The museum showcases different musical instruments from different regions of the country maintaining the rich heritage and legacy of performing arts. The collection comprises over 2000 objects relating to the performing arts. These include musical instruments, masks, puppets, and headgears. Facilities for photography and films are also provided in this museum.
Location: Rabindra Bhawan, Ferozshah Road
Entry Fee: Free
Also Read: Period Stains In Public Transport: A Personal Account