India's National Education Policy has changed after 34 years. The vision is to provide quality education and transform India into a global knowledge superpower. The Union Cabinet approved the draft of National Education Policy (NEP) 2020 on 29 July 2020. MHRD has also been renamed to Education Ministry.
School Education Reforms
Board exams will test the actual knowledge of a student instead of rote learning. The syllabus will also get reduced to core concepts.
The 10+2 system will pedagogically get transformed into a 5+3+3+4 system. The first five years will be focussed on building a strong foundation and the next three on exploring various subjects.
There will be no rigid separation between Arts, Sciences, and Commerce. Students will be allowed to choose the subjects of their interest.
Vocational skills like coding would now be imparted from class 6 onwards.
Mother tongue/ regional language/ home language will be used as the medium of instruction at least till 5th grade.
There will be a new national curriculum framework for ECE, School, teachers and Adult Education.
Co-curricular will be given equal importance as academics.
Student's progress report will access 360 holistic development of a child and not just the marks scored.
The national mission is to focus on basic literacy and basic numeracy.
Curriculum to integrate 21st-century skills, mathematical thinking and scientific temper.
Book promotion and digital libraries will be promoted.
National Testing Agency (NTA) will offer a Common Entrance Exam for admission to higher education institutions.
There will be National Profession Standards for Teachers (NPST) and National Assessment Center – PARKH for student assessment.
Higher Education Reforms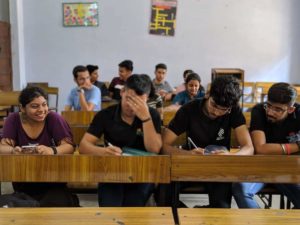 The education system will be holistic and multidisciplinary. The flexibility of subjects will be allowed.
There will be 50% Gross Enrolment Ration by 2035.
UG Programme and PG Programme will be for 3-4 years and 1-2 years respectively. An integrated 5-year Bachelor's/ Master's will also be there.
HEIs: Research intensive/ teaching Intensive Universities and Autonomous Degree-Granting College will be there.
Multidisciplinary Education and Research University (MERU) model will get followed.
There will be one single higher education regulator called the Higher Education Commission of India (HECI) for the entire higher education studies, except medical and legal.
National Research Foundation will be created as an apex body for facilitating a strong research culture across higher education.
There will be flexible entry and exit into higher education institutions. Students will be awarded a certificate after completion of one year, a diploma after two years and a degree after the successful completion of the three- year or four-year curriculum.
Academic Bank of Credits will be set up in colleges. The total credits earned will be counted at the time of receiving degrees.
M.Phill programme will be discontinued. Students will be allowed to do a four-year degree programme, one-year Masters and then directly go to the doctoral programme.
Top 100 foreign universities will be allowed to set up their campuses in India through a new law.
National Scholarship Portal will be expanded to support, foster and track the progress of students receiving scholarships.
Use of Digital
There will be increasing access for the disadvantaged groups.
E-content will be available in regional language.
Schools, students and teachers will be digitally equipped.
Virtual Labs will be set up.
National Education Technology Forum (NETF) will be there.
There will be Graded Autonomy in Academics, Administrative and Financial sector.
Follow us on Instagram and Twitter for the latest updates!