Bapu, byname of Mohan Das Karamchand Gandhi was born on 2nd October 1869, Porbandar, India. He was an Indian lawyer, a politician, a social activist, and a writer who became the leader of the Nationalist Movement against Britishers. We call him the father of the nation for all the right reasons.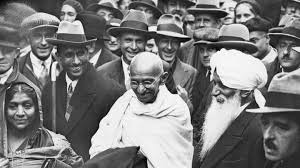 So here's a timeline of all the major events in the life of the Revolutionary Leader – Mohandas Gandhi (1869-1948)
1869
On October 2 in the small principality of Porbandar, Mohandas Karamchand Gandhi was born in a wealthy Hindu family. His father was a high-ranking official of the regional government.
(By now, It had already been a decade since British East India Company was set up in India by the Britishers.)
Also Read: COVID 19: A Timeline
1888
The family of Mahatma Gandhi never approved for his son to go out and study in a foreign country. Despite his parents' disagreement, Gandhiji sailed for England to study law in London. In London he was exposed to new ideas and many elements of the British society and culture.
1891
He became officially licensed to practice law in the court. Having accomplished his goals Gandhiji returned to India. 
1893
Gandhiji then travelled to South Africa for a legal consultant for an Indian trading company. Due to discrimination and colonial issues Gandhiji's time was crucial in South Africa. That was the time when he decided to fight back against any kind of discrimination.
1906
Gandhiji organised his first Satyagraha campaign of peaceful non-cooperation to protest. Until 1911 when this act known as the black act was repealed Gandhiji and organise throughout the transfer Transvaal.
1915
When Gandhiji returned back from South Africa he was welcomed as a hero in India. He wanted to familiarise himself with the problems in Indian society. So he spent most of the time traveling throughout the country by train. During his long hours of travel journey, he noticed poverty, famine and government corruption and the need for social and moral reform. 
Satyagraha Ashram at Kochrab, Ahmedabad, Gujarat was established by Gandhiji. He campaigned for the rights of the untouchables for the rest of a life. Gandhiji followers were known as Harijans which means Child of God. At one place the world was calling them untouchables and at the other place they were called as the child of God.
1919
We all have studied in 9th standard about the Rowlatt Act. This act was to suppress the nationalism and activism present in Indian citizens by the suspension of organising public protest. 
it was the same here when the British to troops killed more than 350 and around Indians who had gathered for a Sikh religious celebration in Jallianwala Bagh. This event is known to be a very brutal of all : "The Jallianwala Bagh Massacre". 
1920
Gandhiji letter organised a massive boycott of British made goods and promoted nationalism. Gandhiji promoted local produced goods over imported ones from Britain. He wanted everyone to wear Khadi Cloth but due to its expensive nature, people couldn't really boycott the western items.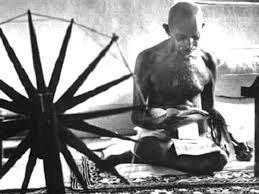 1922
During this year the British authorities arrested and tried Gandhiji for seditious act. This trial is known as the Great Trial. He was sentenced to six years of Jail but was released after 2 years.
1930
In this year Indians work for bed for making their own salt. So in protest of it Gandhiji let a209 March from his ashram in Ahmedabad to Dandi. This is known to be the famous Dandi March. His March received widespread support across India inspiring thousands of literate to follow his example of non violence. British government arrested more than hundred thousand protesters including Gandhi himself but was released after an Indian leader negotiated.
1933
Gandhi was largely absent from National politics for next seven years. He spent his time visiting villages throughout India and speaking about the mistreatments done with untouchable women and children camping for their better education in rural areas. 
1940
With the eruption of World war II in 1939 Gandhiji soon return to active politics in response to British censorship. Gandhi launched another Satyagrah campaign resulting in the arrest of thousand protestors
1942
In this year, Gandhiji launched Quit India Movement. the Indian National Congress passed the quit India resolution demanding that the British recognise Indian independence. Along with other Indian leaders Gandhiji was arrested and imprisoned.
1946
Both Hindus and Muslims fear they would not receive adequate representation in new Indian government. Both sides were unwilling to compromise and talk began about the division of India into two stage. One controlled by Muslims and the other by Hindus.
1947
an August 14 India declared its independence the country was partition into two separate States. Jawaharlal Nehru became the first president of India and Muhammad Ali Jinnah Muslim leader who had petitioned for the formation of Pakistan.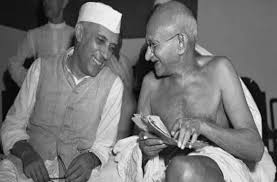 1948
On January 30; Gandhi was assassinated by a Hindu Nationalist. He was shot thrice in the chest. He died at the age of 78. 
Today, even after more than 60 years of his death, he is still remembered and appreciated for his legendary philosophy. He has inspired thousands more people who always saw India as a free country.
Follow us on Instagram and Twitter for more updates!