March 11
The World Health Organization declared that the "COVID-19 can be characterized as a pandemic," which is defined as the spread of a new disease worldwide, for which most people don't have immunity. *image of the tweet*
March 22
50 days after the virus was first reported in India, a 14-hour voluntary lock down called 'Janata Curfew' was observed in India.
India reported a total of 360 cases and tested a total of 16,021 individuals until the Janata Curfew. The test positive rate (TPR) was around 2.2%. *image of empty spaces*
March 25
A nationwide lock down was imposed till April 14, two days after the 'Janata Curfew'.
Migrant worker exodus begins from Delhi and other cities. *image of migrant laborers walking back*
March 31
The national capital's Nizamuddin area, emerged as one of the COVID-19 'hotspots ' in India with a large number of attendees at a religious congregation held at the headquarters, or Markaz, of the Tablighi Jamaat, being tested positive. *images of the news reports on Tablighi Jamaat*
April 14
10,000 confirmed cases were recorded, as the nationwide lock down was further extended till May 3.
April 24
On May 16, India saw 4,987 cases, the highest single-day spike.
May 1
 Home Ministry extends lock down for two weeks starting May 4 with zone-wise restrictions. Divides districts into red, orange and green zones on the basis of cases. Shramik Special trains started for stranded migrant workers.
May 4
 Liquor shops reopen across the country, with people making a beeline for outlets, throwing social distancing rules to the wind. Several liquor vends had to be shut only hours after they reopened as scores of people gathered outside, with police resorting to lathi charge to bring the situation under control in many areas across the country.
May 16
India with 85,940 cases overtook China in terms of the total number of cases reported.
May 17
Nationwide lock down further extended till May 31, making it one of the longest lock downs any country has imposed ever.
May 31
5000 confirmed deaths were recorded.
June 08
Phased reopening begins after 75 days of lock down, as India records more than 2,50,000 COVID-19 cases and 7200 deaths. At the start of the lock down, India had reported only 606 cases and ten deaths.
June 12
India overtakes the UK to become 4th worst corona virus-hit country, with over 3 lakh cases.
June 13
The Health Ministry includes loss of the sense of smell and taste among the symptoms of Covid-19. More than 10,000 new cases were reported.
June 17
India registered the highest-ever spike of 2,003 COVID-19 deaths as Maharashtra and Delhi added 'backlog' fatalities to their data.
June 27
After reporting 100,000 cases on May 19, India adds 100,000 cases in 15, 10, 8 and 5 days respectively to bring the total number of cases to half a million.
August 1
 Phase 3.0 of Unlock comes into force, with the government allowing gymnasiums and yoga center to function, and revoking the night curfew order.
August 22
 The Indian Council of Medical Research reports more than one million diagnostic tests for Covid-19, with India overtaking Russia in terms of total number of samples tested till now. With 34.5 million tests having been conducted till now, India ranks third in the world. Only China (90.4 million) and the United States (74.7 million) tested more.
August 26
 Serum Institute of India starts India trials of Covishield, the University of Oxford-AstraZeneca vaccine candidate, with two volunteers in Pune's Bharati Vidyapeeth Medical College receiving the first shots.

August 29
 Centre issues Unlock 4.0 guidelines, allows metro services to start from September 7, larger gatherings with 100 people allowed from September 21, while senior students can come to schools on a voluntary basis.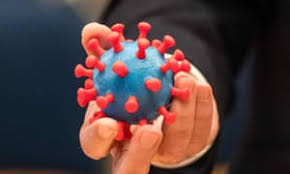 August 30
 India reports a worldwide record for daily new cases, with 78,761 infections. The tally exceeds the one-day increase of 77,299 reported by the United States in mid-July. Covid-19 cases cross the 25-million mark globally.
August 31
With economic activity suspended due to lock down, India's Gross Domestic Product (GDP) growth contracts 23.9 per cent in the April-June quarter, data released by the National Statistical Office (NSO) Monday showed.
September 6
 First case of Covid-19 reinfection detected in Bengaluru. A 27-year-old woman who recovered from the infection contracts the virus again, in the span of a month.
September 7
 India overtakes Brazil to emerge as the country with the second largest number of people infected with novel coronavirus, recording 41.13 lakh confirmed infections. 
Metro services resume in a graded manner across the country as per Union Home Ministry's Unlock-4 guidelines. Commercial metro services had stopped on March 24.
September 10
 Serum Institute of India halts clinical trials of the Covid-19 vaccine candidate developed by University of Oxford as AstraZeneca pauses global trials after one participant develops a "potentially unexplained illness".
September 12
 India breaks its own record in fresh Covid-19 cases, records another highest single-day spike in infections, with 97,570 people found corona virus positive in 24 hours.
September 14
 The 18-day monsoon session of Parliament kicks off under the shadow of the Covid-19 pandemic, with Lok Sabha and Rajya Sabha members occupying seats in both Houses to ensure social distancing. More than two dozen MPs belonging to various parties tested positive, sources confirmed.
September 16
 The number of confirmed cases of novel corona virus crossed the five million (50 lakh) mark on Tuesday, with the addition of more than 90,123 new detection. The last one million cases have been added in just 11 days. India closes the gap with the US, which has 6.8 million cases (68.77 lakh) so far.
Hyderabad-headquartered drug maker Dr Reddy's Laboratories (DRL) enters into an agreement to help conduct Phase III human trials of Russia's Sputnik V Covid-19 vaccine in India. Firm to distribute up to 100 million doses for "mass vaccination" in the country.
Very recently India crossed the 1 million mark of active COVID 19 cases.
(With inputs and all the data from The Wire and Indian Express)
For more updates follow us on Instagram and Twitter