The issue concerning the college fee hike has left students and their parents helpless. Already stressed, this issue has been added to their problems amid the global crisis.
Parents Under Stress Amidst Pandemic
Students and their parents have been already going through stress as their incomes have gone down, financial problems have increased for many as their source of income has been closed until the current situation comes under control. For example, People running their own business as a wedding planner are not earning a single penny amid this pandemic, the reasons are already known why.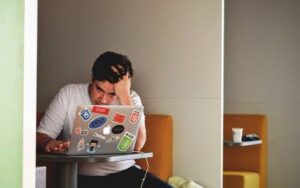 Online Petitions Go Unheard
Parents were expecting some relaxation from college authorities regarding payment of fees but all their hope was to descend gradually when notices for fee hike came all of sudden along with hefty and unreasonable charges to be paid.
Students filed online petitions, protesting against fee hike and demanding relaxation in fees which has gone unheard in most of the colleges. Their grievances and problems are not being properly addressed by respective college authorities.
Students Dependant on Scholarships Suffer
Many students were also expecting scholarships this year but now are suffering due to fee hike while the government has not sanctioned scholarships. They are absolutely against fee hike. The amount of stress they are facing is immeasurable.
Conclusion on Fee Hike
This whole issue has taken a toll on students as well as parents, giving no solution at all. Their voices still go unheard and unaddressed. Is it right how college authorities are handling this situation and are letting their students remain in distress?
Follow us on Instagram and Twitter for more updates like these.