Ideal Institute of Management and Technology & School of Law (IIMT) is a post-secondary institution in Karkardooma, an area of Delhi, India, founded in 1999 by the New Millennium Education Society & affiliated to GGSIPU, Delhi, Approved by the Bar Council of India. Accredited by NAAC and An ISO 9001:2015 Certified Institution.
Major Courses Offered| IIMT
BBA
BBA (CAM)
BA.LLB
Facilities| IIMT
1. Lecture Rooms
The Lecture Rooms are well built with state-of-the-art infrastructure facilities and are ergonomically designed so as to give ideal teaching and learning environment. To facilitate learning and knowledge sharing, most of the classrooms are equipped with LCD projectors and other audio-visual aids.
2. Computer Labs
The campus has a state-of-the-art, air-conditioned Computer Laboratory, having updated configuration and peripherals. The lab has the capacity to accommodate 100 students working individually at a time. High-speed lease line connectivity provides extended access to vast intellectual resources.
3. Management Library
The Management Library has a collection of over 11,000 books that supplement the curriculum course content and relevant to the research areas. To provide access to e-resources to students, researchers, and faculty of the institute, the library has the membership of DELNET.
4. Law Library
The Law Library is housed with around 9,000 books and back volumes. The Library procures many periodicals including 12 National Journals, 4 International Journals, and various Newspapers and Magazines. Of these many Journals viz. AIR has a very rich collection beginning from the pre-independence period.
5. Moot Court Room
The Moot Court activity is an inherent feature of every premier Law School. IIMT (School of Law) has a well equipped air-conditioned MOOT COURT to provide the closest experience of the court to the aspiring lawyers. Regular presentations by students give them the practical approach and training needed in this competitive world. The Institute also organizes a National Moot Court Competition each year
6. Auditorium
The Institute has a fully air-conditioned well-furnished Auditorium fitted with LCD Projector & Audio-Video facilities. It has a seating capacity of over 400 people where all co-curricular activities and other activities are organized. The Institute also has a fully air-conditioned well-furnished Mini-Auditorium fitted with LCD Projector, Smart Board & Audio-Video facilities. It has a seating capacity of over 120 students
7. Seminar Hall
The seminar hall is well equipped with the latest electronics gadgets Teaching-Learning facilities and academic students attend personality development programs, workshops, seminars, and debates, etc.
8. Conference Room
Fully equipped conference facilities are available on the campus. The conference hall can accommodate around 60 attendees in air-conditioned comfort. The audiovisual facilities are digitally enhanced and designed for effective presentations with excellent auditory reception.
9. Common Room
Common Rooms are provided to inculcate a healthy mental development in the students, 2 common rooms, one for boys & another for girls have been provided, with all kinds of indoor games facilities like chess, carrom, Chinese checker, etc.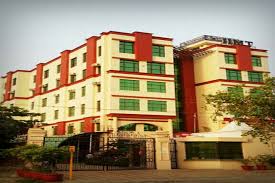 Societies| IIMT
1. Ideal Management Society (IMS)
Its mission is to provide ample opportunities to management students for overall grooming of their personalities by providing them exposure to real Industrial/corporate world experience.
2. Ideal Law Society (ILS)
To achieve the objective of the BA.LLB course and provide the students with the best caliber, opportunities which would help them in their professional careers in the future, to improve their academic standard through a system of knowledge creation and dissemination which is at par with international standards
3. Ideal Student Council
The vision of the Ideal Student Council is to enhance the advancement of student life, quality education, and student participation. ISC students are able to manage discipline & coordination among the students.
4. Ideal Dance Society
To believe in an enriching Dancing Skills and recognize that every student has something to offer the arts and that arts have something to every student.
5. Ideal Music Society
The musicians and artists from diverse cultural backgrounds come together to explore and develop their talent and by providing an opportunity and a venue for new artists. It also means offering cultural performance programs that stimulate and intrigue new audiences to seek further experiences of music.
6. Ideal Dramatics Society
The Ideal Dramatic Society upholds truth as the intangible force that inspires art in its highest form. The society has long understood that when a performer is supported as an individual, something astounding happens. The education ignites passion and encourages an environment for the actor to find their deepest potential, empowering truth with each new performance.
7. Ideal Talent Club
The aim is to act as a stress reliever for faculty members in the organization, to introduce different cultures and traditions to faculty members, through influential and inspirational forms of entertainment and to encourage faculty members to develop their talents and to create an environment where these talents can thrive.
8. Information Technology Association
The Mission of the IT department is to provide a learning environment that promotes excellence and innovation, ethical practice, and responsibility towards society.
9. Ideal Photography Club
To encourage and promote professional standards in and further the development of photographic practice through open, friendly, and sharing activities and to appropriately support members in presenting their photographic output.
10. Eco Club
Its aim is to actively involve & interact with nature physically as well as Spiritually, provide a service to our community, and protect and preserve the wildlife
11. Ideal Literary Association
The vision of the ILA is to instill, uphold and enhance the English literacy skills within the student population of the Institution and give the necessary skills and confidence needed to use English & Hindi as an effective tool in conveying one's ideas.
Placements| IIMT
IIMTians in terms of training and placement have established a good rapport with leading corporate houses, R&D organizations, public undertakings to private sector MNC's. The Institute has an active Placement and Training Cell which takes care of the placement of the students and also provides the students to go for their summer training with the reputed organizations, corporates, and law firms. Many reputed organizations visited the institute for placement of the students in the past.
Follow us on Instagram and Twitter for more updates!