University Grants Commission has declared a total of 24 fake Universities. These universities are in no capacity to award degrees to their students. The maximum of which are from Uttar Pradesh and then followed by Delhi.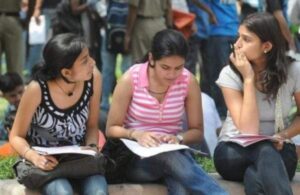 List Of 'fake' Universities:
Uttar Pradesh and Delhi
Commercial University ltd.

United Nations University

Indian institution of science and engineering

Vishwakarma Open University for Self Employment

Maharana Pratap Shiksha Niketan Vishwavidyalaya

Indraprastha Shiksha Parishad

Uttar Pradesh Vishwavidyalaya

Gandhi Hindi Vidyapith

National University of Electro Complex Homeopathy

Mahila Gram Vishwavidhyalaya
Karnataka
Badaganvi Sarkar World Open University Education Society
Karela
West Bengal
Indian Institute of Alternative Medicine

Indian Institute of Alternative Medicine and Research
UGC's Statement
"Students and public are informed that currently 24 self-styled and recognized institutions are functioning in contravention of the UGC act, which has been declared as fake universities and these are not empowered to confer any degree," ~ UGC Secretary Rajnish Jain said, reportedly.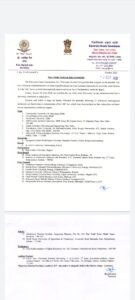 How To Identify? 
To know whether a University is fake or not one must see if it is approved by AICTE as well as UGC. Also, if it has A+ NAAC accreditation and lots of other valid proof to make it a valid one. A University has to first get approved from the government and education department of the nation.
UGC Act, 1956
Under section 23 of the UGC Act,1956, it prohibits the use of the word 'University' by an institution other than a University which is established under the Central, State/ Provincial Act. Also, under section 22(1) provides that a degree can be awarded only by a University which is established as asserted above. 
So make sure before immigrating into a University to read all whereabouts of the institutions. Certainly, nobody wants a degree which is not even valid. Do consult a person who has ever heard about the college before enrolling yourself in.  Till then, keep buzzing! 
Follow us on Instagram and Twitter for more updates!