Jagannath International Management School, Vasant Kunj (or as the students call it- JIMS VK) is a private college affiliated with Guru Gobind Singh Indraprastha University and located in Vasant Kunj, Delhi. It was established in 2003 by the Jagannath Gupta Memorial Education Society.
While the college has been around for quite some time now, it's the college societies of the institute that are worth a second look.
There are many college societies you can choose from, when it comes to JIMS Let's take a look at some of them!
1. APERTURA
This is the official Photography and videography society of JIMS Vasant Kunj. The team gives a platform to those who have a knack for photography with their regular contests. Keeping their society very active, they do a 'photo feature' every month on specific topics to encourage the young talent. They also do theme-based photography which adds aesthetics to their social media page.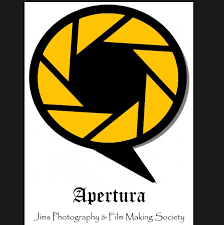 2. PRABANDHAN
One of the most active college societies of JIMS VK, Prabandhan, makes their society special by conducting very fun and engaging events! With offline events like debates, quizzes and case study pre-pandemic the members of this society were always up to keeping the future managers on their toes. Even during the lockdown, they kept things going with events that caught the eye of many. A lot of these events even came with a cash prize to keep the motivation level high! Their internal even Avtaran got participation from over 150 colleges pan India and was a big success. They also understood their responsibility towards society in general as they recently donated 100% of the profit from their event 'Enthusia' towards the Hemkunt foundation.
3. NSS JIMS VK
All those who wish to volunteer for the good of society must join the NSS unit of the college. They are active in launching multiple projects, each with a unique theme and motto towards the betterment of society. Along with this, they also conduct seminars, open mics and sessions about the important topics of the society. Even during the second wave of COVID, they were successful in compiling resources for those in need.
4. AAKRITI CLUB
With the motto of 'Shaping Self', the journalism club of BJMC Department of JIMS VK is for all future journalists. They are one of the college societies that keep their social media very active by putting out interesting facts, spread awareness and post content on themes that are unique and interesting.  They also post hacks and tips to encourage students to try something new. Events organised by this society are also one of kind and gain the attention of many!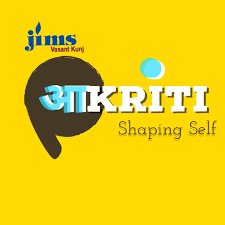 5. SWARA
As the meaning of the name 'Swar' suggests (i.e., musical notes), this is the official music society of the college. Society plays all kinds of music here. The talented team keeps putting out covers to showcase their singing skills. Before the lockdown, the members of the society performed in Anugoonj, the official fest of GGSIPU, along with many other solo and group performances.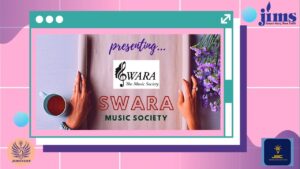 6. FITOOR DANCE CREW
For all the western dance fans this society is perfect for you. This is the official society for western dance at JIMS VK. This society conducts and participates regularly in dance competitions, both online and offline.
7. PRATIBIBM
This is the official dramatics society of the college. With performances that are sure to give you goosebumps and themes which are very impactful, this society is set to make a difference with the power of theatre. They keep conducting events that encourage students to perform sketches and skits, even when we all moved online!

So, now that we have covered the societies that JIMS has to offer, what'd be the one you'll be going for? Been a part of one of these societies? Let us know in the comments below about your experience.