Internships for students are a tough nut to crack.
While all the students work so hard, getting an internship is not easy. Interestingly, most students lose out on internships due because of not knowing the platforms. With the approaching season of the summer internships, the question will lie in front of most of the students.
To help you out in the endeavour of getting an internship, we are presenting you with the top 10 internship portals to get an internship.
Internships mean Internshala. Such is the craze of the portal regarding internships for students. The primary reason for the popularity of Internshala is the variety it gives. Internshala is a platform for every kind of internship. Technical, non-technical, conventional, non-conventional, you name the field and you have the internship.
Another major reason to prefer Internshala is also its simple and intuitive UI. You don't have to search for things here and there as everybody will be in front of your screen.
Linked jobs is a less-talked-about platform for internships. With so many professionals out there, people expect more full-time jobs than internships. But, recently, LinkedIn Jobs is getting popular. people are using the platform to post and search for internships as well.
The bonus for LinkedIn is its already wide base. It is more used than any other job searching app. Also, LinkedIn's easy application makes sure that you need not do the hard work again. Also, due to a bigger recruiter base, getting an internship on LinkedIn comes with more authenticity.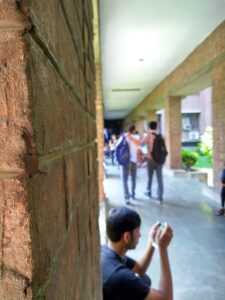 As we are moving ahead, several new portals are coming into the market. AngelList is one such portal. Launched in 2010, the website has gotten popularity in recent times only. The website is meant for the recruiters and the investors to find the right candidate. With time, it has also started posting there internships for students. You can go and easily apply with your resume. A beautiful and intuitive UI makes sure that you are not lost anywhere. Also, it has a status update to make sure that if one person is hired, the recruiters will know it.
Indeed is a platform primarily used to post jobs for the non-technical fields mostly. With a wide range of jobs to choose from, candidates can search according to their needs and find a job. It also has a WhatsApp bot that gives you regular updates on job postings. The bot makes it much easier to be updated and find the right job. With a considerable amount of experience, indeed has a strong base of recruiters who hire the correct candidates.
LetsINTERN is an internship finding platform that helps students to secure internships in various fields without any hassle. It is a comparatively newer platform but a wide range of internships makes it worth trying. Companies like Flipkart have also been hired from the platform. The platform is getting big quickly due to its intuitive UI and wide range of options.
TULIP (The Urban Learning Internship Program) portal by AICTE is an initiative by the Government of India. It aims to remove the internship problems of the students. Many companies get in touch with the Indian Government to post their internships on the portal. According to the government, they aim to have one crore internships on the app by 2025. It is a great initiative to increase internships for students.
GlassDoor is a portal tailor-made for internships for students. The portal allows companies from various domains to come and search for candidates that are the best fit. With a wide range of jobs to choose from, candidates have the luxury to apply in the one he wants.
Moreover, you can upload your self-made resume or fill the fields to get a resume on the go. Its smart search makes sure that you meet the most relevant internships you are looking for.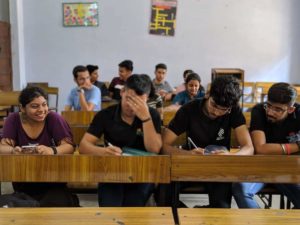 Naukri.com is an Indian portal that is amongst the oldest portal to get jobs. Focused on full-time jobs, Naukri.com has lately got into providing internships for students. The portal is providing the opportunity and students are grabbing it with both hands. With some trustworthy and experienced recruiters, Naukri.com has made its own brand in terms of internships as well.
HelloIntern is an internship-cum-training portal that provides the opportunity to everybody. Based on the demand of the recruiter, HelloIntern suggests courses that can help you crack the internship. Even if you miss this one, you can grab a similar internship in the feature. It allows the students to learn and then apply for internships. The intuitive UI of HelloIntern makes it easier to navigate through the app.
Last but not the least, OysterConnect.com is another great platform to apply for internships. With companies from across the world, OysterConnect.com and internships seem similar. It has a lot of options to explore and choose the best option from. With time, OysterConect.com has grown exponentially due to its credible and wide range of options.
Above are some best platforms to search for internships and jobs. With the summer season approaching, you can apply on these platforms to ensure the best results.