IP University Students are once against in front of the university regarding the fees.
Students are running social media campaigns for the past 3 months. While there have been some announcements made by the University administration, it has kept the students in dilemma.
Now, the colleges have started asking for the fees and students are not happy with this particular step. Let's know more about the issue.
Request to @GGSIPUIndia for #fee_reduction from their students. We want our honourable education minister @msisodia to intervene and take necessary steps just like he did for private schools.#reduce_fee #delhi_Ipu pic.twitter.com/c2mAl70BGK

— Mukesh Vaid (@mukeshkvaid1) August 26, 2021
Second Wave: It All Started Here
With COVID's second wave took the country by storm, Delhiites were affected severely.
Thousands of casualties and scream for oxygen was prominent at that time. During this time, many families lost their breadwinners. It also led to many job losses, completely crushing the financial condition of many families.
Citing the havoc that the pandemic created, IPU students initiated a campaign to reduce fees for the upcoming semester. Students signed petitions, did mail and tweets to ensure that their voices are heard.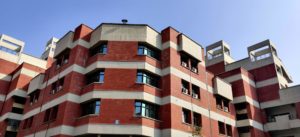 DSW Campaign For Affected Families
Everything was going at the normal pace and then comes the big news. Directorate of Student Welfare (DSW), GGSIPU, released a form for fees waiver. The waiver was for every student of GGSIPU and its affiliated college who has lost both his/her parent or the breadwinner of the family in the pandemic.
The initiative was great but it was not able to cover all the students who needed assistance.
However, the initiative from DSW raised hope for the students. Tired of no reply from the management, they have to wait for the announcement from the GGSIPU.
Pay The Fees
The bubble of hope burst as some institutes has released their fee structure.
Though there is no announcement from GGIPU regarding fees and payment, colleges have started to release their fee structure. The hiked fees have caused disappointment in the student community and they want the fees to be waived off at the earliest.