Danish Siddiqui, 38-year-old Mumbai-based journalist known for his riveting, often heart-breaking imagery, closely capturing current events and crises from around the globe.
Danish Siddiqui was a Pulitzer prize-winning Indian photojournalist who died in July 2021 while covering a clash between Afghan security forces and the Taliban in Kandahar, Afghanistan. He had been working with Reuters for more than a decade.
'I shoot for the common man': Danish Siddiqui
Photos clicked by Danish Siddiqui have been seen as the portrayal of society's uncomfortable truth. His heartbreaking photographs mirrored the milieu of the society in an as unfiltered way as possible.
"I never push my luck to the limit. I always keep a buffer which helps me walk out with the pictures which tell the story,"
Over the past few years, especially in 2020 and then the summer of 2021, Siddiqui photographed some of the most graphic scenes from India's migrant crisis, the Delhi riots, and the deadly second wave of Covid-19 in the country. At a time when images are made in millions daily on smartphones, news photography is struggling to be a standalone profession and the truth is a hard find in the media. Siddiqui's work stuck to the rigour of good and old-fashioned photojournalism — "tell it as it is".
There was no time for snap judgments or biases in Siddiqui's photographs. His work was a mirror of society's uncomfortable truths that authorities were forced to notice, and contemporaries forced to admire.
In honor of his ground-breaking work, we incorporated some of his most significant and poignant images.
Danish Siddiqui: Showcasing the Sufferings of the CAA Protest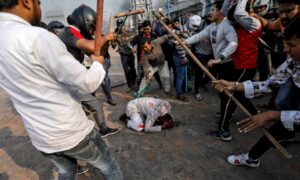 Soon after, Mohammed Zubair, the man in the photograph, told a national daily that he couldn't bear to look at that photograph — it made his legs shake in pain.
Siddiqui traced Zubair after this account was published and met him again, photographing him a second time as Zubair recuperated at a relative's home. He tracked Zubair's recovery in the following days and apologized to him, saying he regretted walking away from the scene without being able to intervene in the unfolding attack.
Amid photojournalism's serious, unavoidable ethical implications and the questionable afterlife of viral images, Siddiqui attempted to mirror the truth relentlessly, keeping his conscience in check.
An unidentified man brandishes a gun during a protest and threatens anti-Citizenship Amendment Act protestors outside the Jamia Millia Islamia university in New Delhi, India.
Siddique once again captured the inhumanity in a person and showcased how chaotic a person can be through a single picture. This picture is a mere example of people wanting to dismiss a wide-scale movement.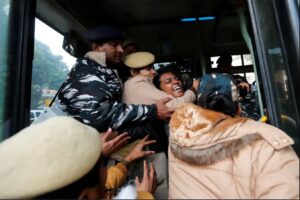 Danish Siddiqui's Heart-wrenching pictures of the migrant crisis in India
Dayaram Kushwaha, a migrant worker, carries his 5-year-old son on his shoulders as they walk along a road to return to their village, during a 21-day nationwide lockdown to limit the spread of coronavirus, in New Delhi in 2020.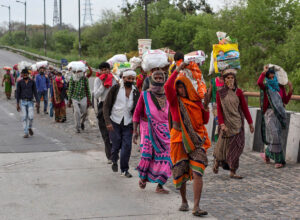 Danish Siddiqui: Showcasing Devastation Brought Out by The Second Wave.
Earlier this year, his photographs of hundreds of funeral pyres from the deadly second wave of the Covid-19 crisis in India, where people struggled to procure oxygen cylinders to save their loved ones, made the world sit up and take notice of India's biggest public health crisis.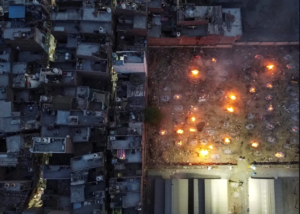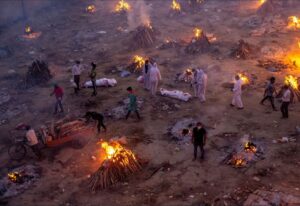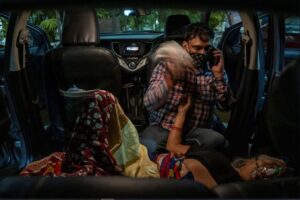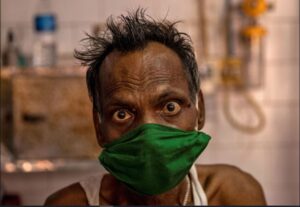 The photos of his mass funerals in Delhi went viral and won him global praise and recognition.
Though publishing of those images of burning pyres was being debated on account of sensitive content. But a time comes when the news photograph finds itself in the line of fire if it threatens to show the uncomfortable truth.
Portraying The Helplessness and The Resistance of Farmers Protest.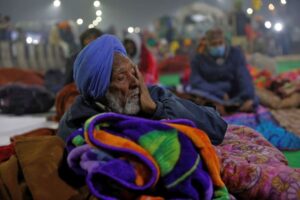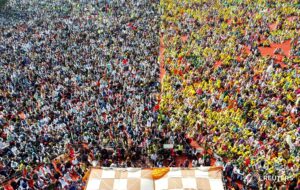 Danish Siddiqui: Showcasing Milieu of Society through Photos.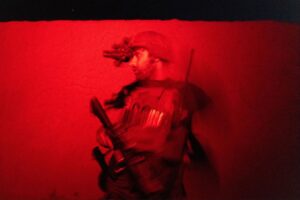 We live in a world where any form of art can depict into having a deeper meaning. Through these breathtaking and heart-wrenching photographs taken by Danish Siddique, we can witness the power of the camera and how photographs can emotionally drain us.
He showcased the reality of society through different parallels. On one end his pictures portray authoritative barbaric society and on the other, he puts light on how innocent and helpless human beings can be.
Showcasing the uncomfortable truth through photojournalism comes with many constraints. With the threat from authorities for overexposing them or the threat of being killed in a protest by a mob or being victimized in a warzone, the life of such pure-hearted journalists who have a zeal interest in exhibiting the truth is tortuous for all wrong reasons.
Danish Siddiqui lived with those threats – even died for it.