With DU and IITs on the verge of ending semesters, GGSIPU is not in the hurry. The IP University datesheet is something the students are looking up to.
The exams are going to happen in July, as per the official schedule. After the 10-day halt, the possibility of an extension in the semester is real. It has increased the worries of students. Some students have worries about internships, while others want to go abroad to study.
It causes the students to demand an on-time or early examination. Courtesy of IP University's date sheet delay, students are feeling more stressed.
Early Examination | IPU Datesheet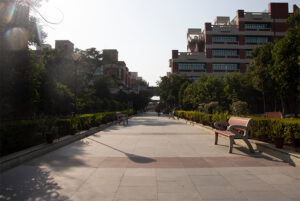 When is the last time any student demanded a date sheet?
Probably never in the history of mankind. But, with every passing day, delay in the date sheet is a concern for GGSIPU students. As most students think that late examinations give them ample time to prepare, there are some genuine questions to answer.
Internships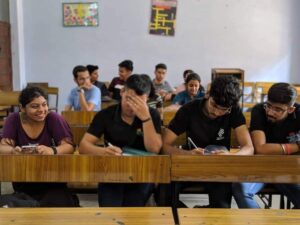 Internships are a crucial part of courses like B.Tech in IPU. As it gives you industry experience. Moreover, it also holds one credit in a student's 5th semester.
With the delay in the date sheet and possible delay in the examination, 2nd-year students are worried about their internships. As most internships are full-time, a delay in the semester will mean less time in summer vacations.
It can cause them some quality experience of a summer internship. To ensure enough time for internships, students want examinations to happen at the earliest.
Visas Pending Due To Datesheet
With students having their issues with delay in the semester, final year students have their career at the line.
With all the hard work that is put, it is time for them to complete their dream. But, the issue lies in applying for VISA. As the VISA process cannot be initiated without getting a degree, a delay in the examination directly delays the degree.
It may cause students not able to apply for the visa in time. Considering this situation, IPU must release the date sheet at the earliest getting rid of IP University's date sheet delay.
These are some burning questions of the students who are demanding the exams to hold at the earliest. As the students are concerned, the university must look into the matter to solve the issues of the students at the earliest.
Conclusion | IP University Datesheet
While the students await their datesheets, their plans for the future, solely depend on their final term exams. While the university administration has been trying to regulate the pending tasks such as results, the datasheet needs to be out there soon.